"Mad Men" beauty Christina Hendricks dressed is in a corset on the cover of New York Magazine, shot by Marco Grob. She sat for an interview too and talked about her body.
As for the body question, she'll answer it when asked, but mostly it bores her. "It just leaves a bad taste in my mouth," she says. "Back when I was modeling, if someone said 'I'm fasting,' I would say, 'Can't we talk about something else?'"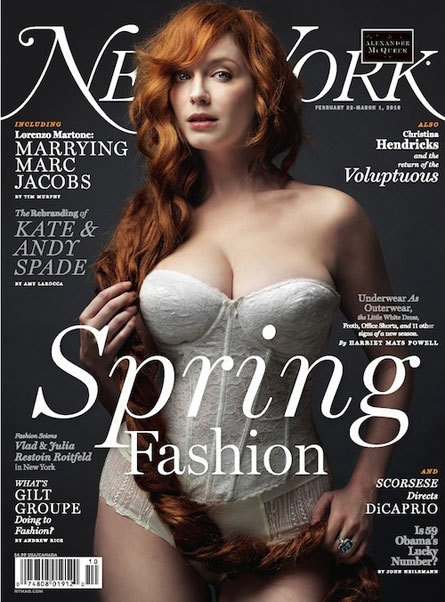 SUBSCRIBE AND FOLLOW
Get top stories and blog posts emailed to me each day. Newsletters may offer personalized content or advertisements.
Learn more