For the rest of the best in art and culture this weekend, check out Flavorpill LA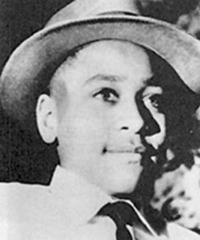 The Ballad of Emmett Till
$15 - 28
The Fountain Theatre
5060 Fountain Ave
323.663.1525
Info
In a modern-day California gothic tale worthy of something by Raymond Chandler, John Fante, Charles Bukowski, or James Ellroy, the longtime box office manager of the Fountain Theatre, 59-year-old Ben Bradley, was recently bludgeoned to death in his home on New Year's Day. While a manager at the theatre, Bradley also produced and directed numerous plays, including The Ballad of Emmett Till, Ifa Bayeza's soulful musical inspired by a 14-year-old black boy who was murdered after whistling at a white woman in 1955. While the Fountain's excitement over its 20th season instantly waned with news of its friend's shocking death, in true thespian spirit, Bradley's colleague and friend Shirley Jo Finney rescued the beleaguered production and took over as director, paying respect to Bradley's legacy by revisiting the ghost of Emmett Till.
- Tanja Laden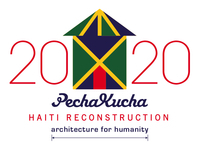 PechaKucha Night for Haiti
FREE
Saturday Feb 20 (7:30pm-midnight)
SCI-Arc
960 E 3rd St
213.613.2200
Info
Taking its name from a Japanese phrase meaning "the sound of conversation," Tokyo-based, globally-replicated PechaKucha fosters conversations between progress-minded innovators in design, architecture, and public policy. February 20, scores of groups gather under the PechaKucha banner in cities around the world, this time with a single focus: helping Haiti. The Los Angeles edition happens at SCI-Arc, featuring forward-thinking creative folks from engineering, activism, and legislative backgrounds, as well as musicians and artists, putting on their collective thinking caps and getting down to business.
- Shana Nys Dambrot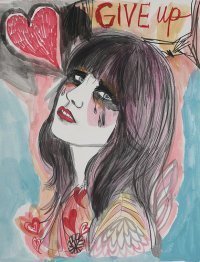 Dublab presents Give Up: A Post Valentine Heart Deflation Special
FREE
Sunday Feb 21 (9pm-2am)
Hyperion Tavern
1941 Hyperion Ave
323.665.1941
Info
Your heart's been broken and being alone is just so sad. Since misery loves company, roll on down to Dublab's Give Up: A Post Valentine Heart Deflation Special, as there won't be better company than a bunch of lonelyhearts in the same situation. Tears will be flowing as DJs Dntel, Frosty, Mahssa, and Sodapop spin sad tunes that should have everyone dabbing their eyes as they try to dance the pain away. To ensure there's no hope left, the Masses project depressing films to keep everyone's spirits down.
- Yolanda Evans