UPDATED: Share Your Story -- Majoring In Debt
*UPDATED*
As of March 10, more than 100 readers have added their stories and photos to our College Debt Project.
Here are some:
Jennifer Dessinger, who is $177,250 in debt.
James Ryan Moreau, who is $120,000 in debt.
Maureen Evans Arthurs, who is $26,000 in debt.
Scott Adams, who is $55,000 in debt.

Add your story.
It used to be that many college students finished school with little or no debt. But according to an ongoing project by the Huffington Post Investigative Fund, recent college graduates carry an average debt burden of $23,200.
And as college becomes less and less affordable, that figure continues to rise. The number of student loan accounts in the U.S., said Equifax, which compiles credit data, has peaked at 69 million -- a 29 percent increase from two years ago. In total, students have borrowed $527 billion to go to school.
Students and recent graduates are also saddled with a weighty Catch-22 -- an economic climate that makes it that much more difficult to find work that can pay off loans. So after investing thousands of dollars in their educations, many students are left with massive debt and not much else. HuffPost College found students -- current, graduate, and otherwise -- from around the country who are grappling with their debt. Here are their stories.
How much are you in debt from the cost your education? Are lenders chasing after you or raising your interest rates? Did you benefit from financial aid?
What's Your Student Debt Story?
Take a photo like the ones below, click the PARTICIPATE button. Use your name, age and college as a title, and tell us your story. Finally, upload your picture, and tell us where you're from.
Jason Watson, 23, Law Student, University of South Carolina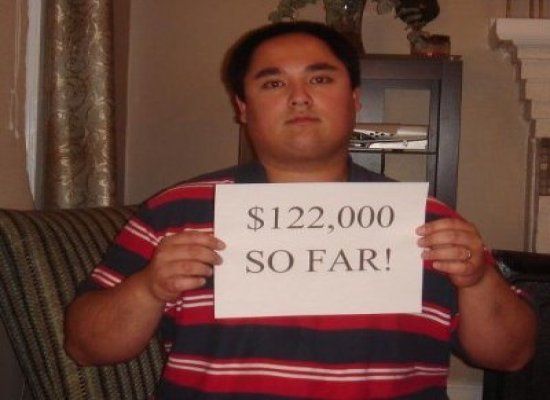 Total comments:
4370
|
Post a Comment