The Lakers hosted the 76ers on Friday, and the home team unsurprisingly won by a nine-point margin. Perhaps a particularly aggressive brand of defense had something to do with the outcome.
The Hoop Doctors posted a clip of Lakers star Kobe Bryant appearing to punch Sixers guard Andre Iguodala in the testicles. Iguodala howls upon landing, and understandably misses the shot given the circumstances. Scroll down for video and a screenshot of the defensive maneuver. Did Kobe go too far?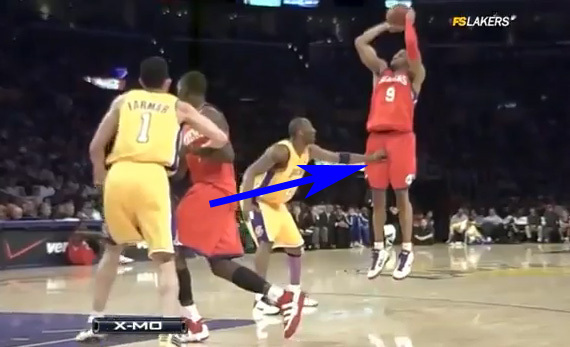 SUBSCRIBE AND FOLLOW
Get top stories and blog posts emailed to me each day. Newsletters may offer personalized content or advertisements.
Learn more