And right out the gate, Quinn's busting caps in the asses of all of her nemeses: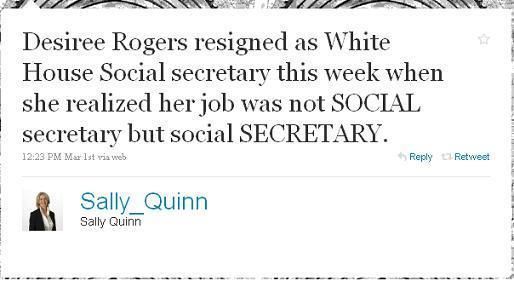 You thought you could just resign as the White House Social SECRETARY without Sally Quinn croaking over your legacy, Desiree Rogers? No, no, you will be held to account for that time some unsavory guests attended and nearly ruined a state dinner that nobody outside of Washington really cared about.
And Quinn's not afraid to get MAD GEOPOLITICAL: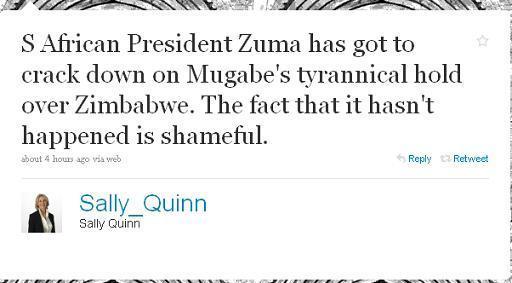 Oh! Does it not burn, South African President Jacob Zuma, to know that you will not be invited to Sally Quinn's Seaside Banquet With Riparian Entertainments?
SUBSCRIBE AND FOLLOW
Get top stories and blog posts emailed to me each day. Newsletters may offer personalized content or advertisements.
Learn more