Cavaliers fans already have a great reason to attend games: the chance to see LeBron James play. But just in case they needed extra motivation, tonight's game against the Pistons offers an intriguing wrinkle.
Before the game's tip-off, every spectator in the arena will don a Snuggie, the wearable blanket so often seen in infomercials. The goal? A world record.
A Snuggie representative writes that a Guinness World Record adjudicator will be on hand to certify that "the record for 'largest gathering of people wearing fleece blankets' has been set." As an added bonus, the game is nationally televised, so Snuggie fans everywhere can enjoy history in the making.
Below, check out Cavs big man Anderson Varejao lounging in a Snuggie.
LOOK: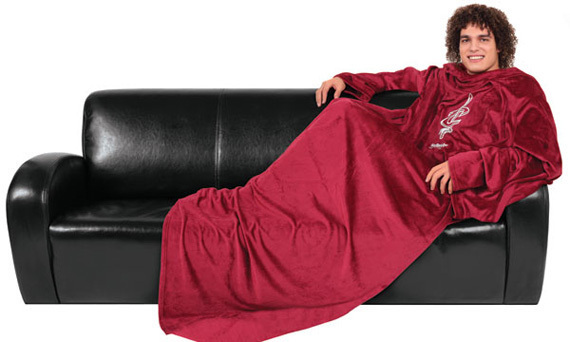 SUBSCRIBE TO & FOLLOW THE MORNING EMAIL
Start your workday the right way with the news that matters most. Learn more