Erin Andrews joined Twitter, and has amassed more than 2,000 followers in just four hours late on a Sunday night.
The ESPN reporter, who will be a contestant on the next season of "Dancing with the Stars" (along with a sometimes naked Chad Ochocinco), referenced the show in her inaugural tweet: "For my first tweet, I thought I would show a shot of my first real bruise from practice with Maks! Having fun!!" Scroll down to see a picture of the bruise.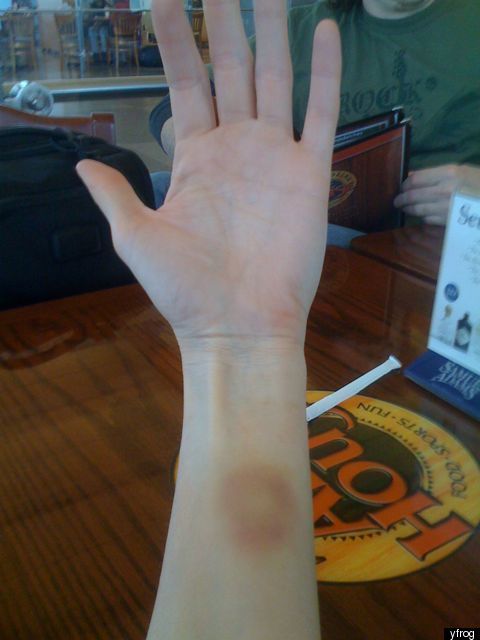 SUBSCRIBE AND FOLLOW
Get top stories and blog posts emailed to me each day. Newsletters may offer personalized content or advertisements.
Learn more