Ron Artest has a dramatic new haircut, and the Lakers forward's barber was helpful enough to explain the meaning behind the blonde and purple look. "Boogie" says he and Artest spent a lot of time on Twitter before finalizing the lettering, which says "defense" in Hebrew, Hindi and Japanese. Scroll down for multiple angles of the new hairdo, including a recent photo for a before-and-after comparison.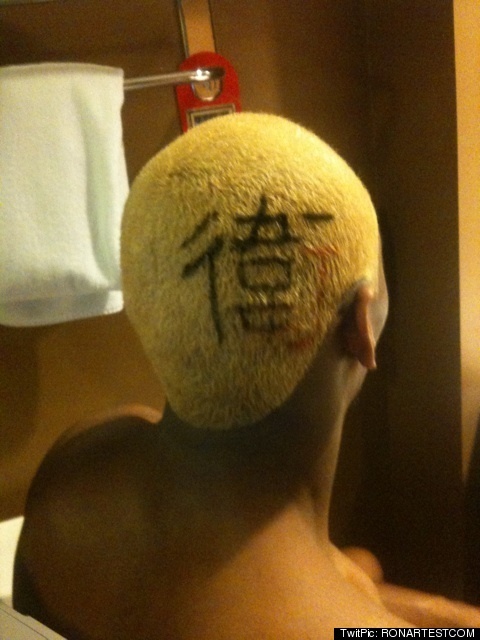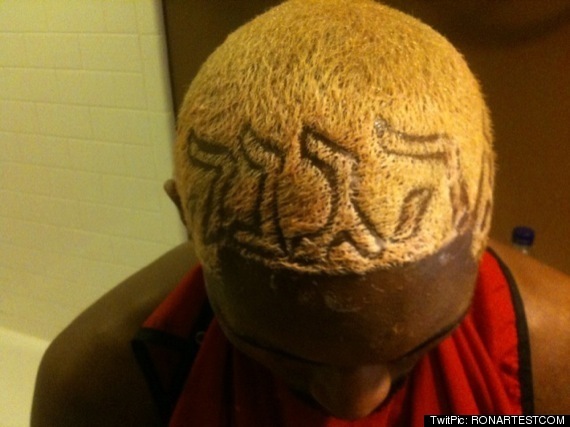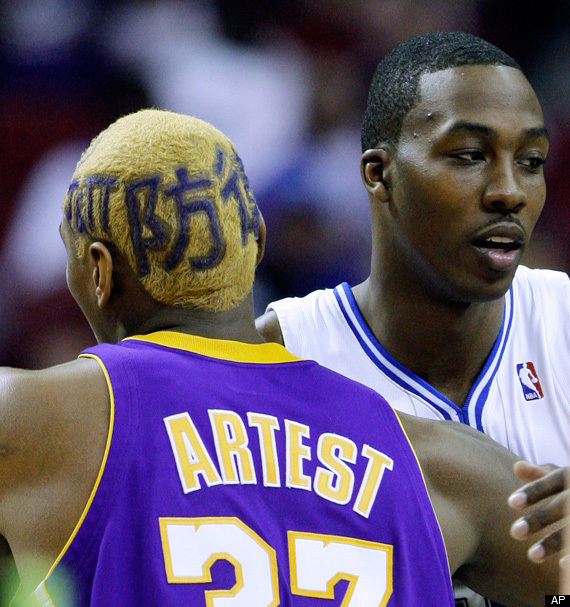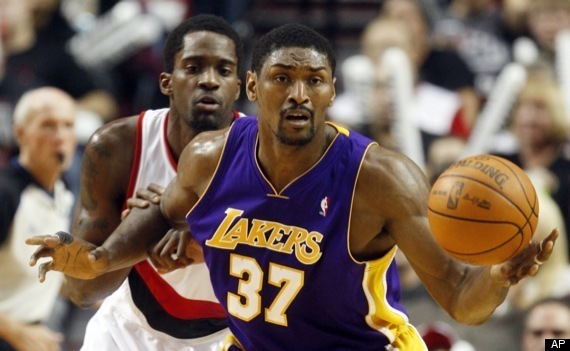 SUBSCRIBE AND FOLLOW
Get top stories and blog posts emailed to me each day. Newsletters may offer personalized content or advertisements.
Learn more