It may look bizarre and painful to the touch, but the Seed Cathedral will be the centerpiece of Britain's contribution to the Shanghai World Expo.
The building's distinctive structure cost $42 million and was designed by noted British architect Thomas Heatherwick. The design is unusual - the 60ft-high construction is covered by 60,000 transparent acrylic rods.
The building, which has frequently been compared to a 'hedgehog,' is an attempt to update Britain's international image. As The Guardian notes:
Britain may have spawned the Swinging Sixties, punk, Cool Britannia and numerous hot designers in the past 50 years, but for many Chinese, it's still a place where Oliver Twist is stumbling through a pea-souper, and horsedrawn carriages clatter along the cobbles.
UKTI chief executive officer Sir Andrew Cahn told British press, "The Chinese view of Britain is a rather old-fashioned one; it's all to do with Britain as being a heritage country, a traditional economy - there's an awful lot of cobblestones and fog."
"It hopes that updating Chinese preconceptions will attract foreign investors and students to Britain, as well as encourage exports between the two countries. We think of Britain as a cutting-edge, forward-looking country."
What do you think of the Seed Cathedral?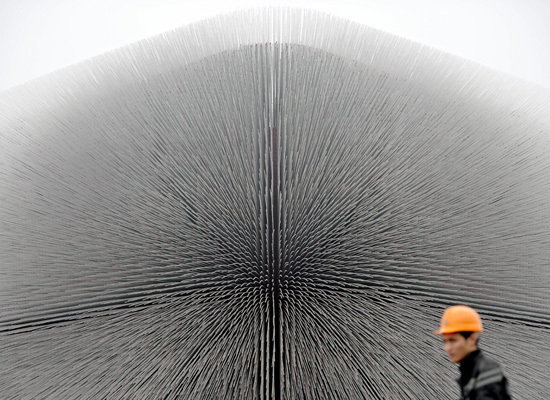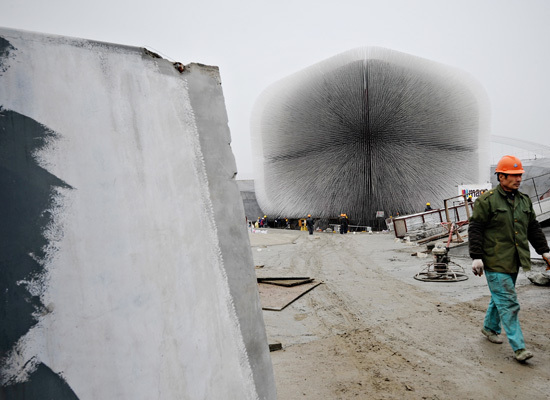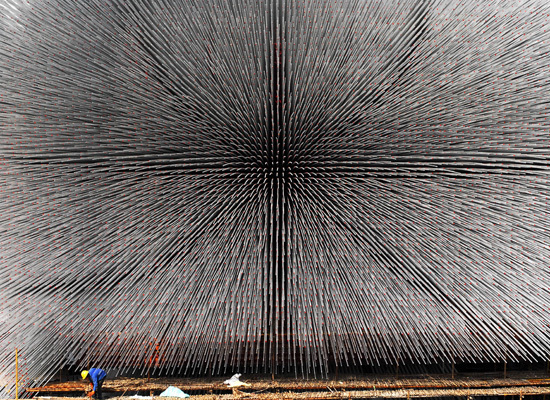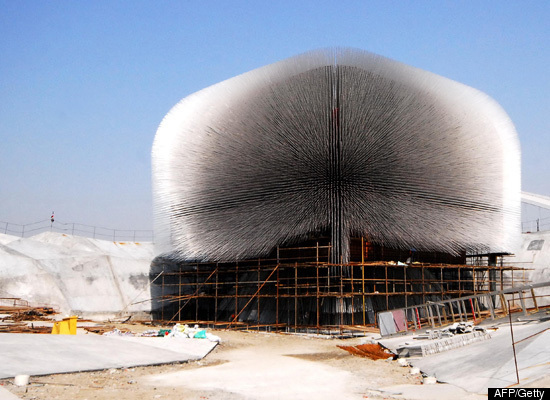 SUBSCRIBE AND FOLLOW
Get top stories and blog posts emailed to me each day. Newsletters may offer personalized content or advertisements.
Learn more