Angels Flight: LA Railway Back On Track Years After Crash (VIDEO)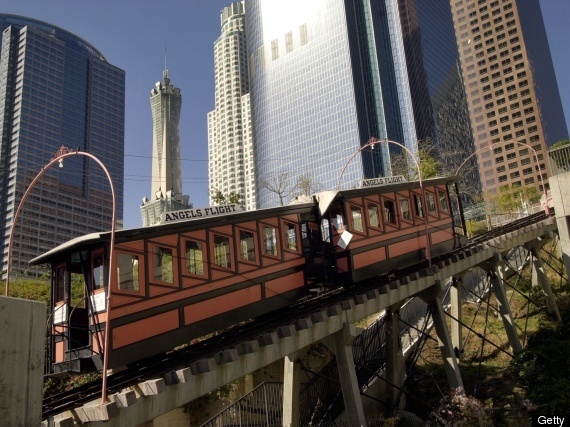 LOS ANGELES — A downtown Los Angeles railway that shut down nine years after a deadly accident has resumed service with modern braking technology.
Operators of the Angels Flight railway began ferrying passengers on Monday at 6:45 a.m.
Service halted in 2001 after a rail car broke loose, rolled backward and smashed into another car, killing an 83-year-old man and injuring seven others. Federal investigators concluded that faulty mechanical and brake systems were to blame.
The newly restored railway features a computerized braking system and other safety features approved last week by regulators.
Angels Flight opened in 1901 and is billed as the "Shortest Railway in the World."