France's President Nicolas Sarkozy, right, and his wife Carla Bruni-Sarkozy arrive at a high school to cast their votes in Paris, Sunday, March 14, 2010. France was electing new regional governments Sunday in a vote that is seen by many as a referendum on President Nicolas Sarkozy's over two years in power.(AP Photo/Michel Euler)
The appearance capped off a rough week for France's first couple, following a swirl of internet rumors that they had each been having affairs. Both have vehemently denied the allegations.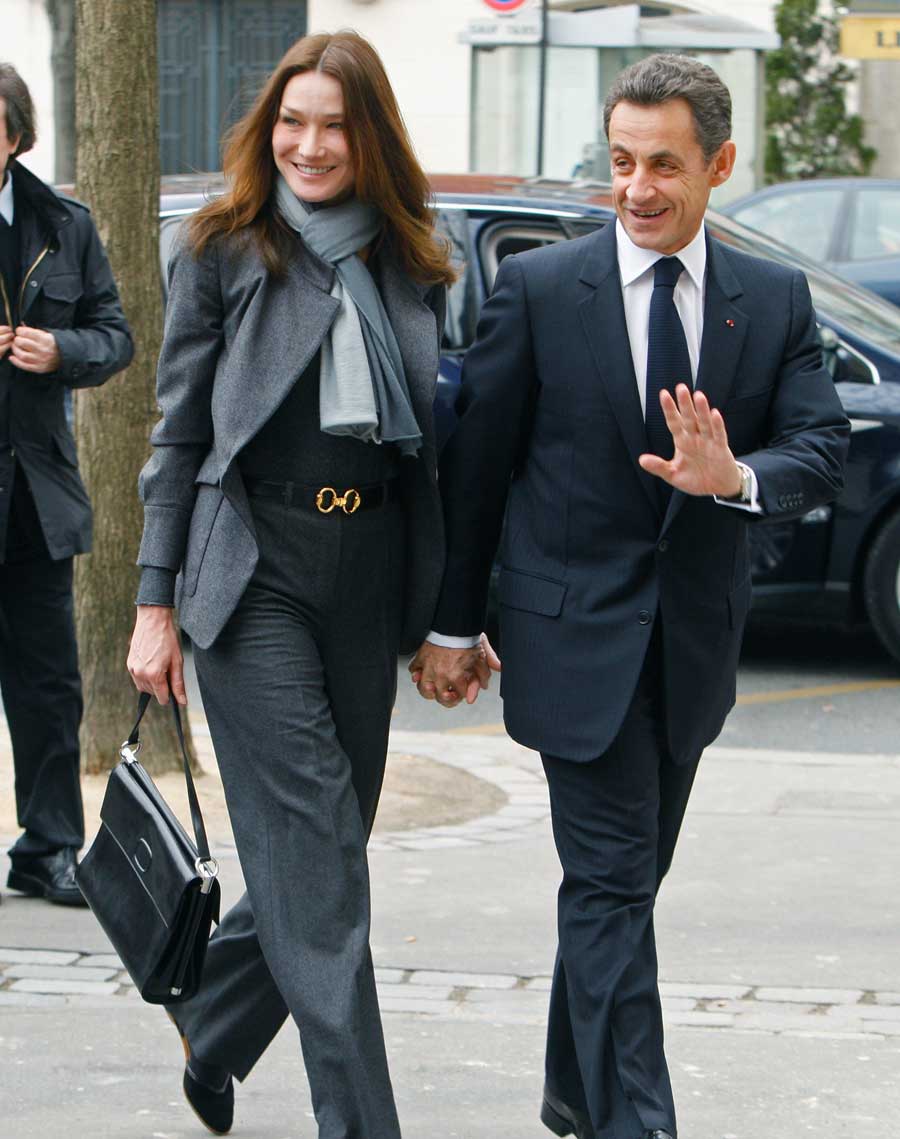 Then, in a kind of amusing twist, Carla Bruni stopped to pose--perhaps unwittingly--in front of a billboard for musician Benjamin Biolay, the man with whom she is accused of having an affair.