Melbourne Fashion Week: Those Crazy Underwear-Clad Kids (PHOTO)
"Models parade with balloons down the catwalk after a showing of underwear at an outdoor parade during the Melbourne Fashion Festival, in Melbourne on March 17, 2010. The Festival is the largest consumer fashion event in Australia and runs March 14 to 21, 2010. (WILLIAM WEST/AFP/Getty Images)"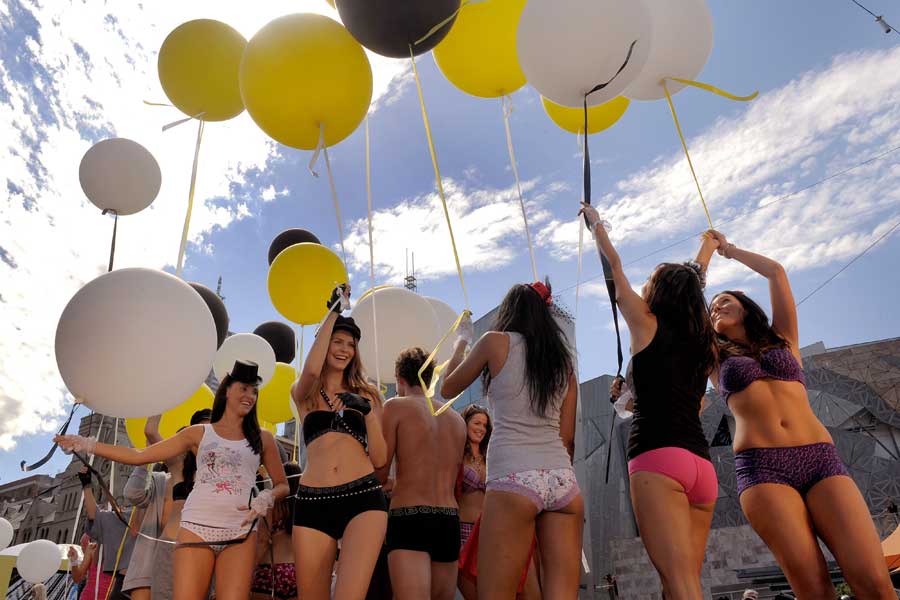 For more Fashion Week news, visit the Fashion Week Big News page.