Obama's Working Weekend Wear (PHOTOS)
As the President Barack Obama worked on Saturday and Sunday to pass the health care vote, his weekend wear came out to play! Obama opted for navy pants and a white button down (sleeves rolled up; sans tie).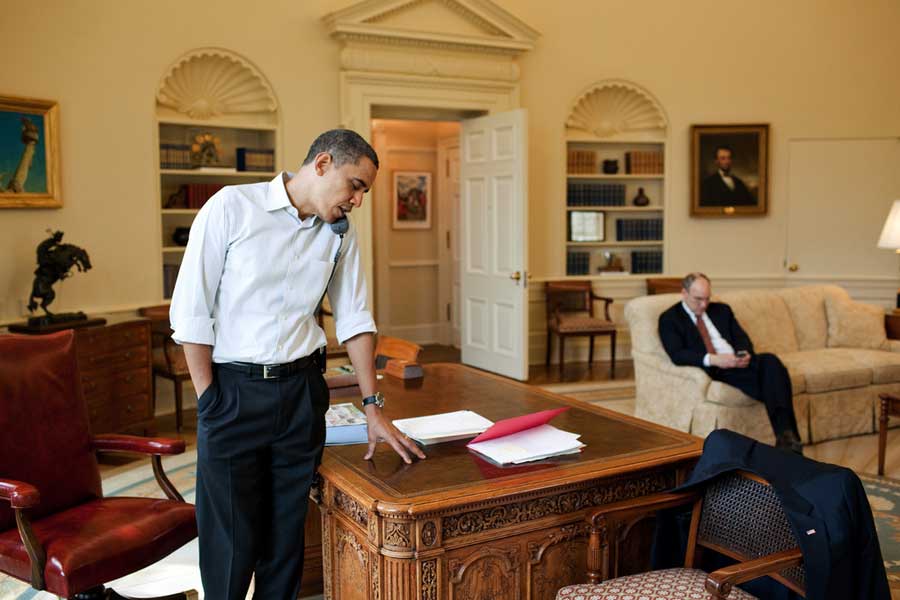 Check out Rahm's jeans:

Both images from the White House Flickr.