Ann Coulter: Controversial Campus Visits (PHOTOS)
Is there a more controversial campus speaker than Ann Coulter?
The best-selling conservative pundit is scheduled to give a talk at the University of Ottawa in Canada. But even before she stepped inside the campus, the school's provost warned her of Canada's tradition of "restraint, respect and consideration." Judging by some of campus incidents listed below, Coulter's talk should be, in a word, interesting.
Here are some notable incidents of Coulter speaking at various campuses. Interesting, indeed.

Did we miss any incidents? E-mail us pics and a brief caption!
Find a picture, click the participate button, add a title and upload your picture
The College of New Jersey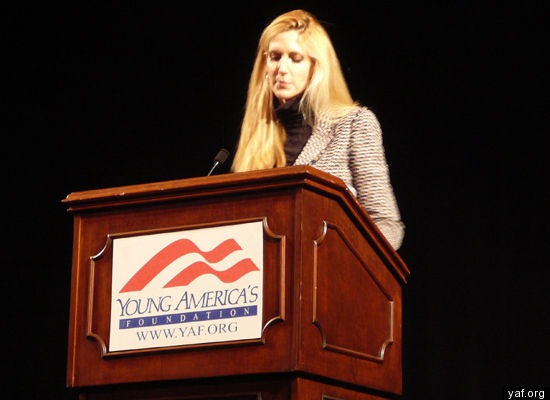 Total comments:
481
|
Post a Comment
That's Typical
That's Crazy!
Ann Coulter's Controversial Campus Visits