Here's a way to liven up your Chatroulette spins: Chatroulette Bingo.
'Four dudes and a girl, all wearing pants' created the site Chatroulette Bingo,
which provides rules and a set of Chatroulette Bingo boards to get you started.
Chatroulette is an online service that allows users to video chat with an endless, random, and anonymous set of strangers (check out a video introduction here).
Since it launched, people have created imaginative ways of using the service (a startup will pay you $10 an hour to cruise Chatroulette), as well as a slew of knock offs, such as RandomDorm (for the college crowd) or My Chance Romance (for searching singles).
There are only three rules for Chatroulette Bingo:
1. Gather around one computer with 1+ friends

2. Only one square per "stranger"

3. All other standard Bingo rules apply
Check out one of their creative--and apt--Chatroulette Bingo boards below, then see some fo the craziest Chatroulette screenshots around.
Good luck!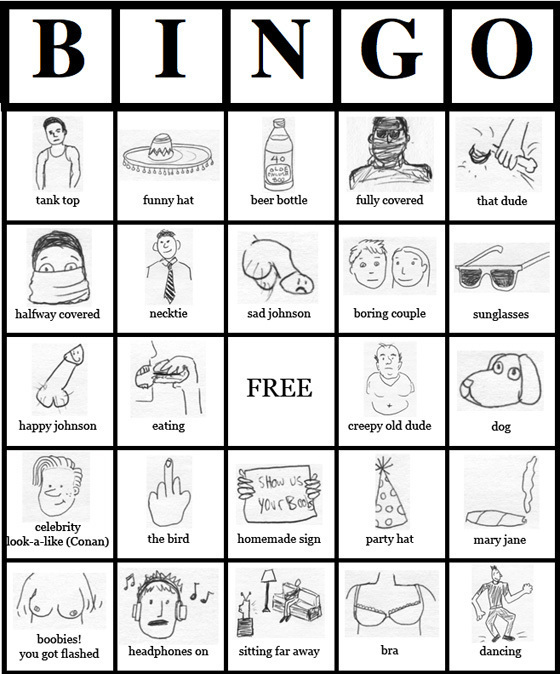 FOLLOW HUFFPOST