Gilbert Arenas is still suffering the consequences from his guilty plea to a felony gun charge. In addition to missing out on the rest of the NBA season, the Wizards guard saw a major marketing deal go up in flames. Until now, however, fans have not seen the guns that got him in so much trouble.
Arenas, who says he once owned 500 firearms, has not yet been sentenced, although prosecutors are seeking a three-month jail term. As part of the proceedings, lawyers released photos of several Arenas guns. Scroll down for pictures.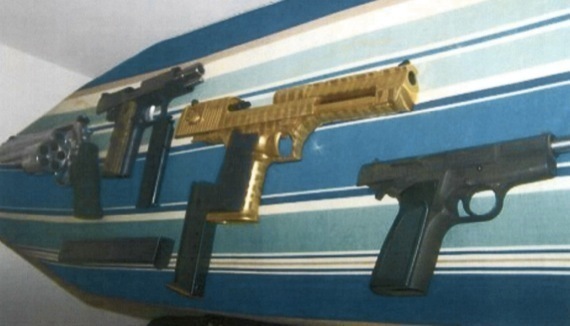 SUBSCRIBE AND FOLLOW
Get top stories and blog posts emailed to me each day. Newsletters may offer personalized content or advertisements.
Learn more