NATO Tries To Silence Journalist Jerome Starkey Over Afghan Slayings (VIDEO)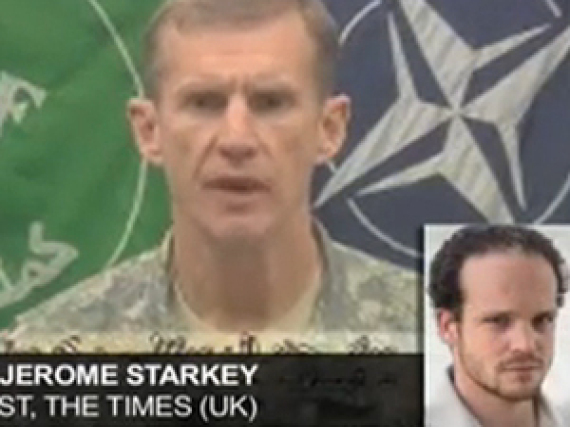 Rethink Afghanistan:
Last week, I spoke with Afghanistan-based journalist Jerome Starkey about his reporting on special forces raids that killed civilians and NATOs surprising--and disappointing--response. This video contains disturbing images, and an even more disturbing story of violence, and an attempt to silence a truth-teller. It shows why its absolutely essential that we keep pushing back against the Pentagon's message machine.
Read the whole story: Rethink Afghanistan