Obama's wardrobe--we're talking about Barack here, not Michelle--has inspired a clothing line spotted in Rwanda. Kristin of Camels & Chocolate snapped some pics of Obama Jeans. We wonder if they make Mom Jeans.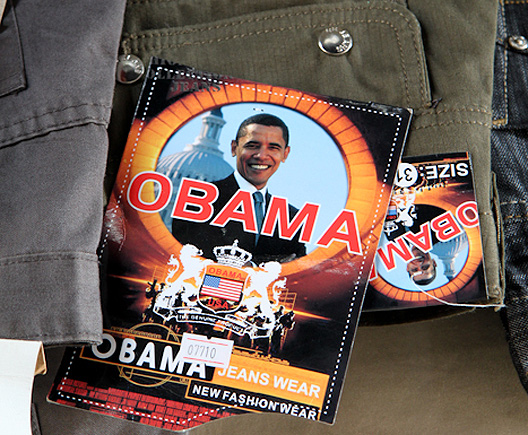 SUBSCRIBE AND FOLLOW
Get top stories and blog posts emailed to me each day. Newsletters may offer personalized content or advertisements.
Learn more