OBAMA JEANS: Apparently An Actual Rwandan Brand (PHOTO)
Obama's wardrobe--we're talking about Barack here, not Michelle--has inspired a clothing line spotted in Rwanda. Kristin of Camels & Chocolate snapped some pics of Obama Jeans. We wonder if they make Mom Jeans.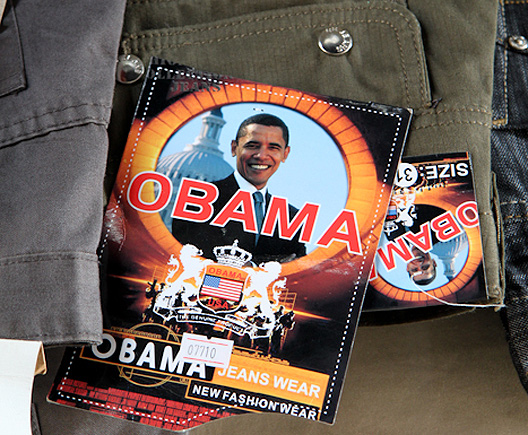 Obama isn't the only president to don denim. Check out other world leaders in jeans.