Rocky Mountain Drilling Lawsuit: Decision To Close Loophole That Allowed Feds To Bypass Environmental Review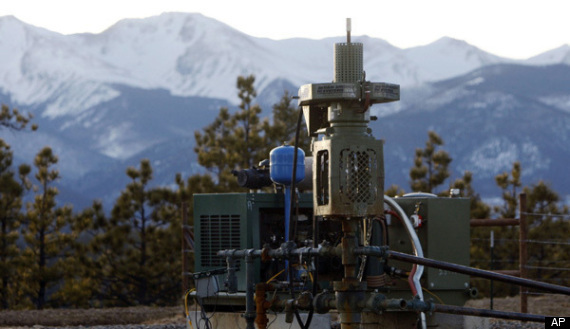 SALT LAKE CITY — The Obama administration will limit the use of an administrative shortcut that has been used to approve thousands of drilling permits across the Rocky Mountains without full environmental reviews.
The policy change was reflected in the settlement late Tuesday of a lawsuit filed in Utah by environmental groups that challenged the Bush administration's interpretation of the Energy Policy Act of 2005.
The act allows federal land managers to fast-track drilling permits without ordering an environmental assessment of the consequences.
The U.S. attorney's office in Salt Lake City confirmed Wednesday that the settlement will all but close the loophole used to approve thousands of oil and gas wells from 2006 to 2008.
The government lawyers settled the case on behalf of Secretary of the Interior Ken Salazar. His office didn't immediately return a message from The Associated Press Wednesday.
Copyright 2014 The Local Paper. All rights reserved. This material may not be published, broadcast, rewritten or redistributed.