Michael Bennet's Campaign Starting Petition Drive To Ensure His Name Will Be On Ballot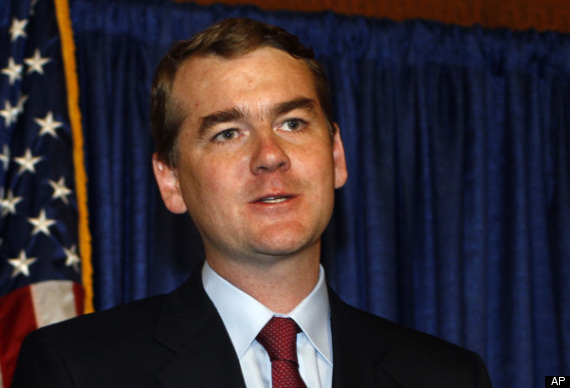 KDVR:
DENVER - Sen. Michael Bennet is starting a petition drive to ensure his name is on August's primary ballot, his campaign confirmed Friday.
Petitioning onto the ballot is often a move used by candidates who are unlikely to receive the 30 percent of support at state assemblies that's necessary to qualify for a primary ballot. That Bennet -- by far the most prolific fundraiser in the wide field of candidates for the U.S. Senate seat he now holds -- is doing it has raised the eyebrows of those who see the move as a possible acknowledgment that he may be less than confident he will reach that 30 percent mark.