Mary Kate & Ashley Olsen showed up looking every bit the twins they are at the Broadway opening of "Lend Me A Tenor" Sunday night.
Both dressed in sunglasses, long black semi-sheer skirts and carrying off-white bags, Getty Images can't even tell them apart. In some photos from the evening the hair-worn-down twin is identified as Mary-Kate, and in another she's captioned as Ashley.
Traditionally Mary-Kate has worn her hair down, and Ashley up. See if you can tell them apart.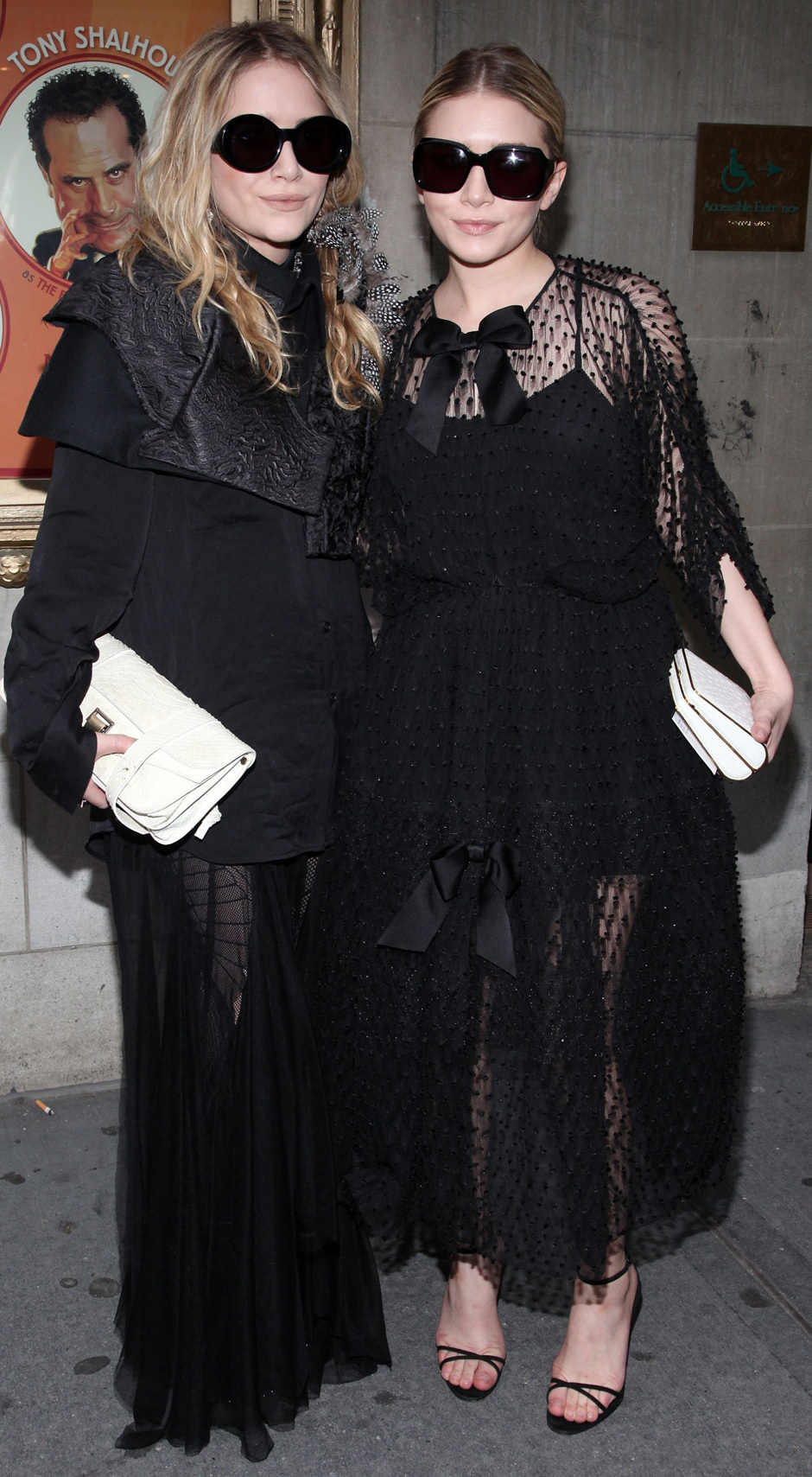 Getty's mismatched captions: