Chad Ochocinco and Shawne Merriman got in a Twitter fight last night, with each former Pro Bowler chastising the other's style. The kerfuffle began when Merriman asked, "#EverFeelLike letting someone know the truth even if it hurts." Ochocinco replied: "yeah i feel like letting you know the truth,i will beat your ass in a heartbeat UFC style."
The Bengals receiver continued: "And i am sick of that damn mohawk, cut that shit off." Merriman shot back, writing, "just like i hate that pot of gold in your mouth do you take them out before or after you samba."
Unfortunately for Merriman, Ochocinco charged his adversary with getting his facts wrong: "hello mcfly , i have not worn my gold grill in 2 years, where you been, i am in LA bring your happy ass down n get beat!" Merriman responded in kind, telling Ochocinco he looks like "goomba off mario bros."
The back and forth continued for a few more moments, but Ochocinco ultimately closed the discussion with the ultimate conversation-ender: "child please."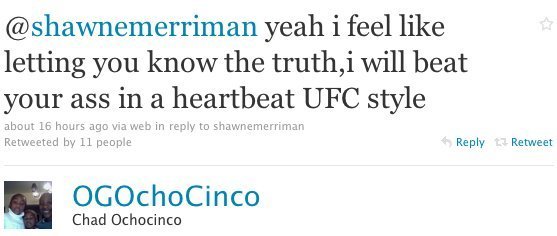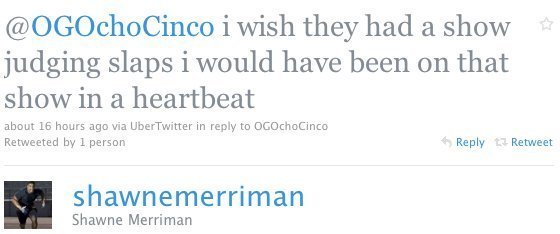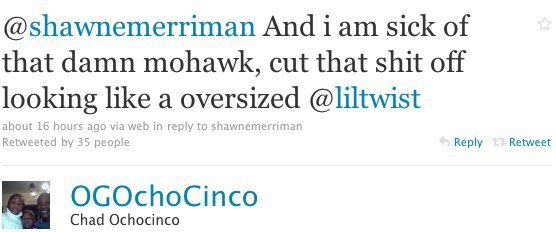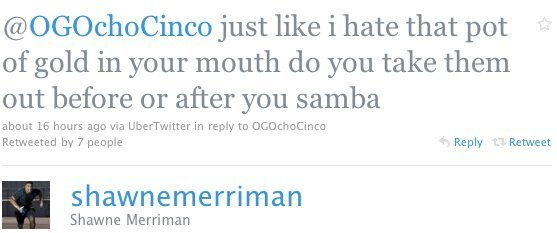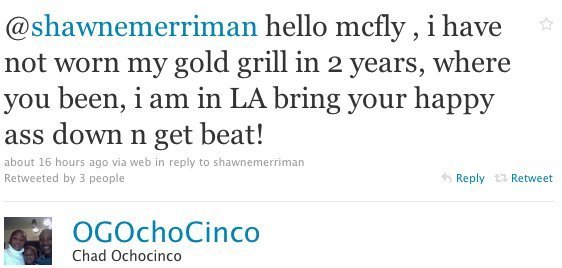 SUBSCRIBE TO & FOLLOW THE MORNING EMAIL
The Morning Email helps you start your workday with everything you need to know: breaking news, entertainment and a dash of fun. Learn more