UPDATE: Deputy Who Tasered 30 Colorado Students Charged With Child Abuse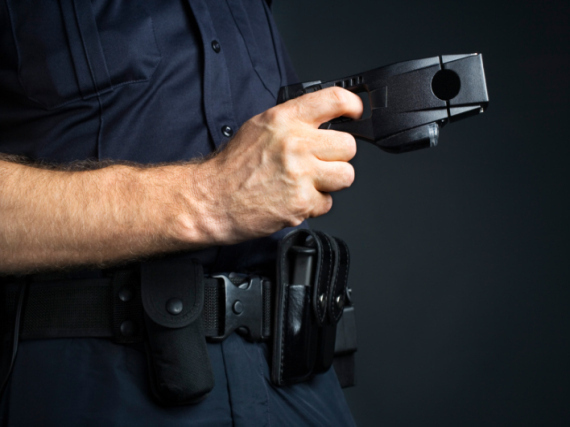 UPDATE:
Former Deputy John Ortega is facing 11 counts of child abuse for his role in tazing 30 high school students, and nine counts of reckless endangerment. If found guilty on all charges, Ortega could be sentenced to over 27 years in jail.

* * * * * * * * * * * * *
LEADVILLE, Colo. A sheriff's deputy in Colorado, who had been placed on unpaid administrative leave after he used a stun gun to shock 30 students at a high school career fair, has resigned from the position.
9News reports the deputy, John Ortega, could face charges for shocking the students, though no charges have been filed yet.
On April 8, officials with Lake County High School, in the small central Colorado town of Leadville, say the students asked the deputy to shock them so they knew what it felt like. Two students were treated for minor burns at a local hospital and released.
School Superintendent Betty Kokenes told Denver's KUSA-TV that she didn't know the stun gun was being used on the students and that it wasn't an authorized activity.
Sheriff's officials say the incident shouldn't have happened. The deputy's name hasn't been released.
The case has been turned over to the district attorney's office, which will decide whether to pursue charges.