So conditioned to dislike hipsters, yet so conditioned love kittens. What to do, what to do. Oh who are we kidding? It's impossible to resist Hipster Kitten's cuteness, no matter how smug he is. C'mon, just check out his ironic whiskers.
The image comes courtesy of Craig Wheat, who actually created Hipster Kitty for his grad school thesis project.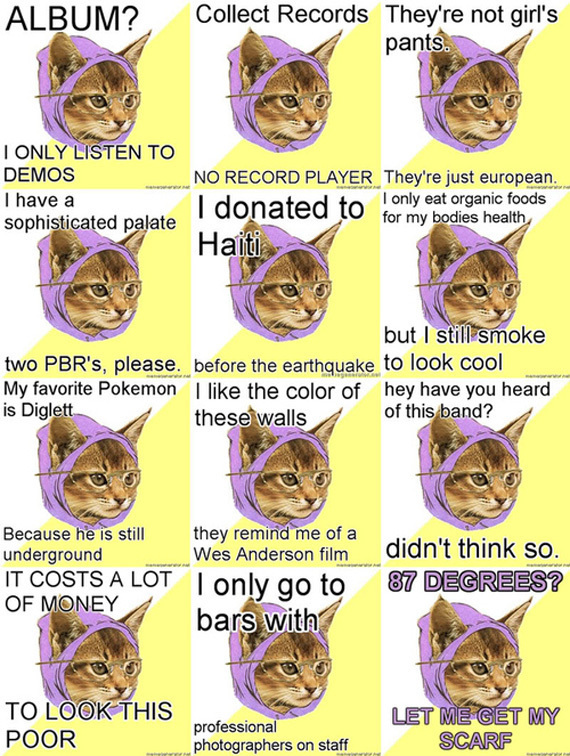 SUBSCRIBE AND FOLLOW
Get top stories and blog posts emailed to me each day. Newsletters may offer personalized content or advertisements.
Learn more