'The Fourteenth Banker,' Anonymous Bank Insider, Describes His Moral Crisis: 'The System Is Built To Be Gamed'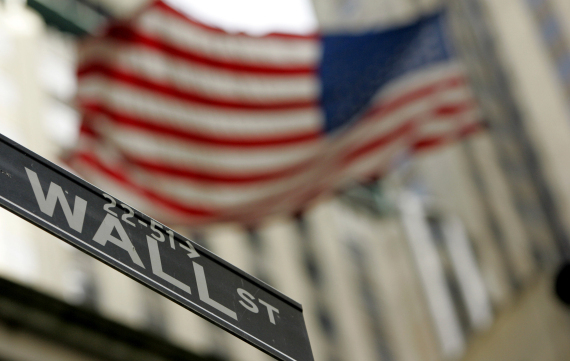 HuffPost Q&A With the anonymous bank industry veteran behind The Fourteenth Banker blog.
Why did you choose to speak up now?
If you read some of the comments on the blog, there's a lot of passion coming there. I was trying to think about where does that come from. And I think it happens when you work in an organization [that] comes into conflict with your value system. There are things you are either asked to participate in or you observe that are in conflict with your value system -- and that creates a reaction.
People then begin to consider for themselves the risk versus the reward. There's a reward for your work. You have your job, your security, your personal income and in some cases generous compensation. And then, and in a sense that's reward, but that's what also at risk. When you speak out, the reward you've been getting is also the risk. You have to have strong enough feelings to take that risk.
I decided that I cannot live with the extent of the compromises to my value system. My choices then are to leave or to try and change things. But when you leave, then you leave behind the system intact, you leave behind your customers, your fellow employees and you leave behind the system. The reason I'm choosing to speak out now is that neither of those are acceptable choices to me.
And I'm willing to take the risk that I'm unemployed in order to effect some change.
Do you get a sense that there are others out there in your profession who share your feelings?
Yes, a whole host of people. I think there's internal conflict [at large banks]. The truth in this industry is that people have the ability to individually make massively higher amounts of money than they could, say, in some other profession. If you've got that on the one hand, and on the other, then you've got the fact that they don't like a lot of the way things are done -- and those two things are in conflict.
There are a lot of morale issues. Yet [many people] continue to choose to please the organization. I'm beginning to see some cracks in the system. There's turnover. And this leads into the way incentives have been put in place. I've seen where people are having to choose between being pretty honest and being somewhat dishonest. And this all goes into the way incentives are put in place...
Much of the focus of the press and the Congress is always on the CEO, and CEO pay and investment bank's pay. And those things are huge issues, and absolutely going to contribute to systemic risk.
The other side of it, is that this investment bank thinking has trickled down to some extent all the way through the organization. There are the same sort of ethical and questions and compromises that investment banks have that have infected the whole organization. This is where you see more people who will be motivated to speak out.
I guess I just generally believe people have some good aspects to them. They have an innate value system and when the organization crosses that line, then some of them want to speak out.
Can you pinpoint a time in your career or a moment when you first realized you needed to speak out?
With my particular organization in the last few years, there has been change in management in the particular business and that I've seen several layers of management have come to embrace the whole ethic of "incentive is everything." That money is everything.
Over that period of time there's been an Implementation, a series of steps, which turned the whole organization to this whole philosophy.
In my part [of the bank] we had different people with different values. The Wall Street mentality has been pushed into the traditional bank, and it's not always welcome there. It's welcome to the extent that people can make a lot money, but it's not welcome to the extent that it becomes all about money.
Subscribe to the HuffPost Money newsletter!