In a recent ad, Verizon boasts that they offer coverage in more than 220 countries. Impressive. The only problem, as Consumerist noted recently, there are only somewhere between 192 and 195 countries in the world.
"Can you hear me exaggerating now?"
BuzzFeed brought the marketing mishap to our attention while Consumerist first caught Verizon's misleading ad.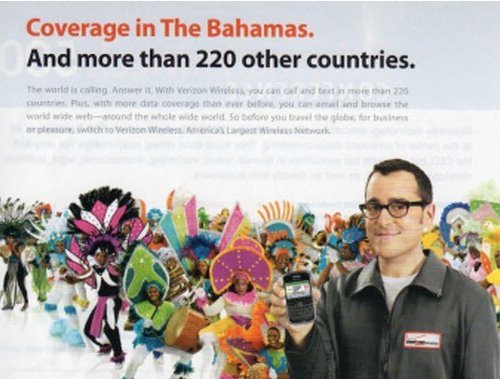 SUBSCRIBE AND FOLLOW
Get top stories and blog posts emailed to me each day. Newsletters may offer personalized content or advertisements.
Learn more