Jamie Oliver's ability to pull in a broad swath of TV-viewing America for his "Food Revolution" series continues to impress. For the fourth week in a row, "Food Revolution" was tops in ratings for women, aged 18-34, and finished #1 overall for the second week in a row, tied with 20/20 last week, among all Friday night shows.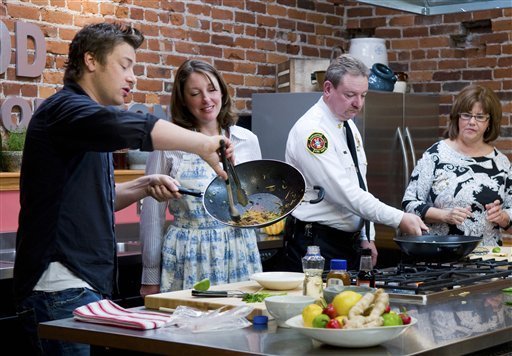 SUBSCRIBE AND FOLLOW
Get top stories and blog posts emailed to me each day. Newsletters may offer personalized content or advertisements.
Learn more