Matthew McConaughey was a presenter at the Academy of Country Music Awards in Las Vegas Sunday night for the second year in a row, but he detoured before presenting Best Male Vocalist to talk about his sex life.
"After the show last year my lady and I - Camila - went back to the hotel and conceived the little lady who is now our daughter, " McConaughey told the crowd. "I promise you me and Camila are going to try not to get so lucky this year. Two is enough. We're flush for awhile."
Here is the video, and below that are the proud parents of daughter Vida on the red carpet.

WATCH: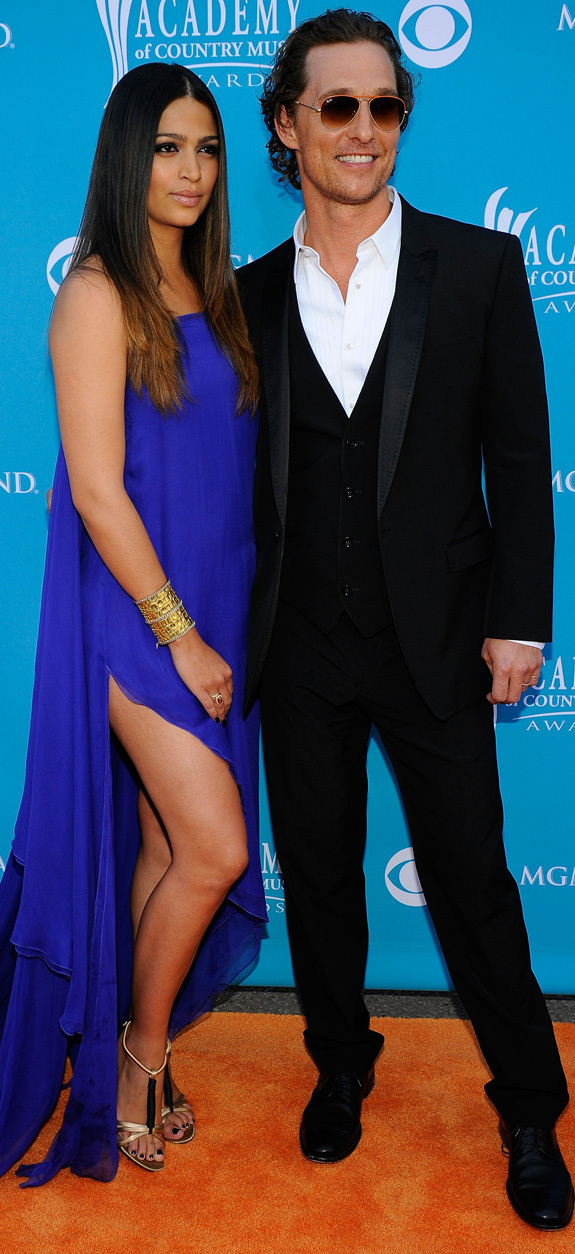 SUBSCRIBE AND FOLLOW
Get top stories and blog posts emailed to me each day. Newsletters may offer personalized content or advertisements.
Learn more