Actress Penelope Cruz served as the guest editor for May's French Vogue and, "She was very intense and precise about what she wanted," associate editor-in-chief Olivier Lalanne told WWD. Cruz created three different covers: one of her and Bono, one of her and Meryl Streep and one of her, Kate Winslet, Julianne Moore, Naomi Watts, Gwyneth Paltrow and Streep. All of the cover models are clad in either Armani for Project (Red) tees or Gap Product (Red) tees.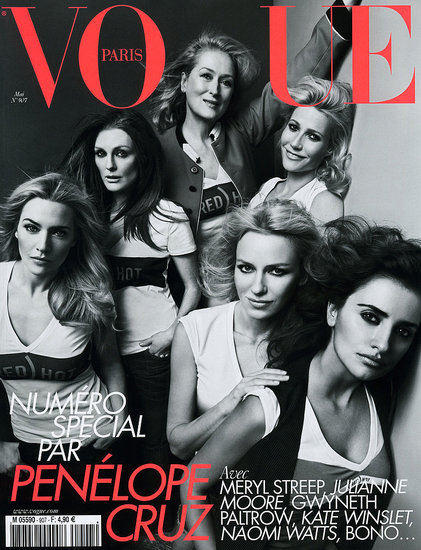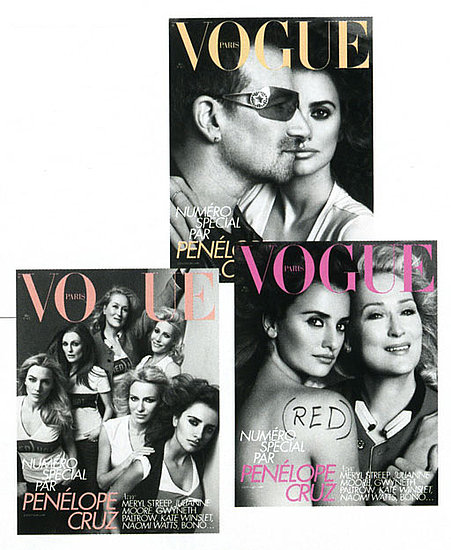 SUBSCRIBE AND FOLLOW
Get top stories and blog posts emailed to me each day. Newsletters may offer personalized content or advertisements.
Learn more