Idol Gives Back: Money Split Among Five Nonprofits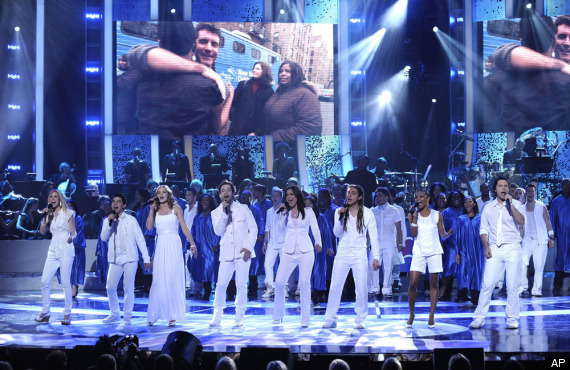 The Idol Gives Back series is back tonight on "American Idol," with a two-hour event that's already raised more than $140 million over the last several years.
This year, donations will be split among The Children's Health Fund, Feeding America, Malaria No More, Save the Children and the United Nations Foundation. Though Save the Children and the United Nations Foundation currently have operations in earthquake-affected Haiti, those projects are not currently listed as beneficiaries of donations.
"Idol Gives Back" began in 2007, with initial sponsorship from News Corp, which pledged a 10 cent donation for every vote that came into "American Idol." After taking a break last year due to the economic recession, "Idol Gives Back" hopes to break its own fundraising record.
Here is how you can get involved and help raise money for the nonprofits:
•Create your own fundraising team. Invite friends and family to contribute and reach a pre-specified goal. Promote your personal fundraiser on Twitter and Facebook, and top fundraising teams will be featured on the broadcast.
•Though "Idol Gives Back" does not offer specific actions, they encourage fans to visit the websites of supported organizations to get involved in volunteer opportunities.
•Text the word IDOL to 20222 to make a one-time donation of $10 to the Idol Gives Back Foundation.
•If your employer matches donations, obtain a matching gift application from your human resources department, fill it out, and e-mail to matchinggift@idolgivesback.org.
This year's show will feature performances from Elton John, Carrie Underwood and other performers. Executive Producer Simon Fuller suggested that Bill and Melinda Gates have "something very special...this year," leading some to conclude that the Microsoft founder himself will appear at the show.