Talk about fashion statements! Actress Amanda Seyfried turned up at the premiere of Sony Pictures Classics' "Mother And Child' in Hollywood" on Monday with her dress on backwards.
The back, which she wore as the front: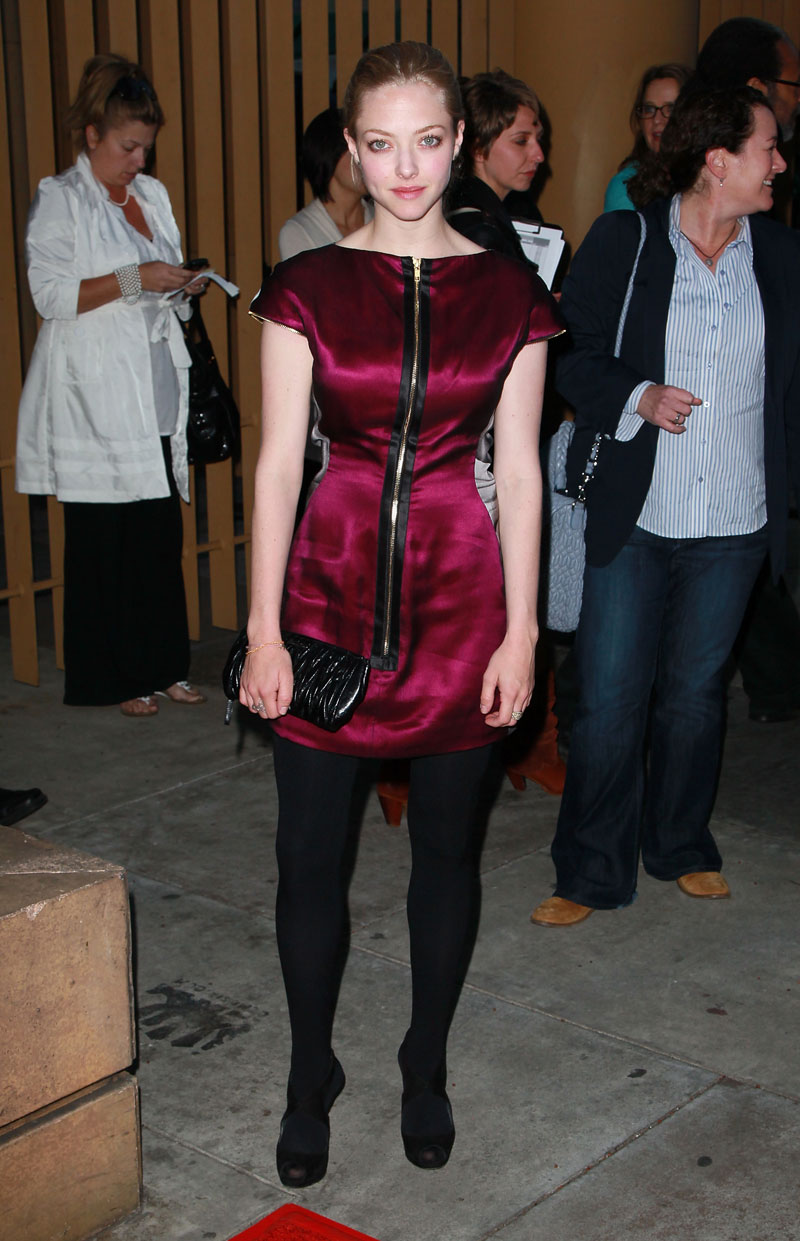 The front, which she wore as the back: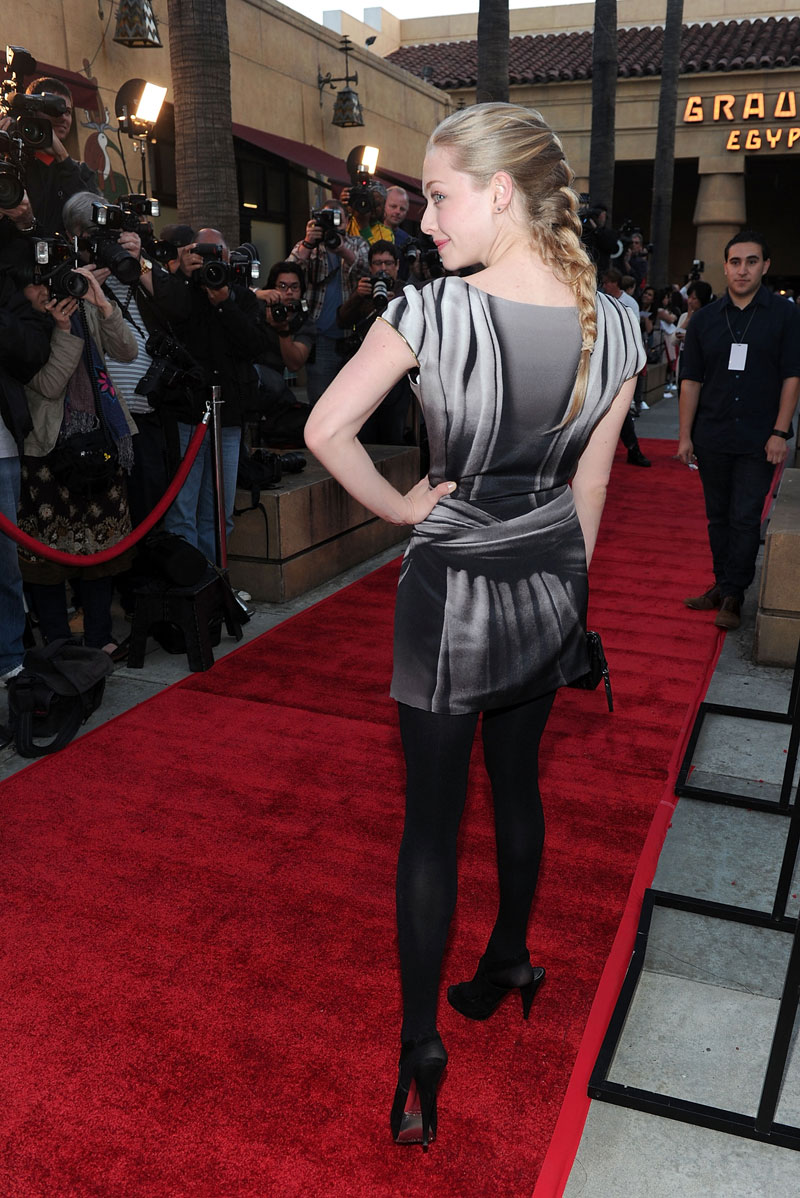 How the dress is supposed to look, via Red Carpet Fashion Awards.