And he basically said it sucked, then waxed philosophic. From Ozersky.tv, some highlights, and the video, below:
"Extremely gummy, under-fermented, under-baked -- well it's baked properly solely for appearances."

"A product of the Pizza-Industrial Complex."

"Should be avoided at all costs"

"Technically, it is a comestible food, you could eat this and survive."
"Give me back the old Domino's any effing day."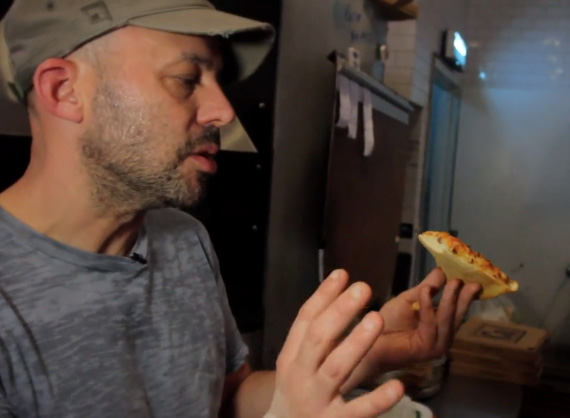 FOLLOW HUFFPOST