The Tim Tebow Broncos jersey sales have already begun.
The Denver Broncos picking Tebow at No. 25 overall in the first round -- ahead of Jimmy Clausen and Colt McCoy -- shocked the football world and dominated ESPN.com for some time.
The NFL Shop has begun selling Tim Tebow Broncos jerseys at $79.99 each. But fans may want to hold off for an authentic replica, as the Broncos have yet to confirm his number for the 2010 season.
The Denver Post speculates that Tebow could wear No. 15.
Tebow told the Post: "I will wear whatever number they want me to wear. If that's 15, I'll wear 15. If that's 95, I'll wear 95. I don't really care just as long as I can wear a Denver Broncos jersey."
SEE THE TIM TEBOW BRONCOS JERSEY CURRENTLY ON SALE: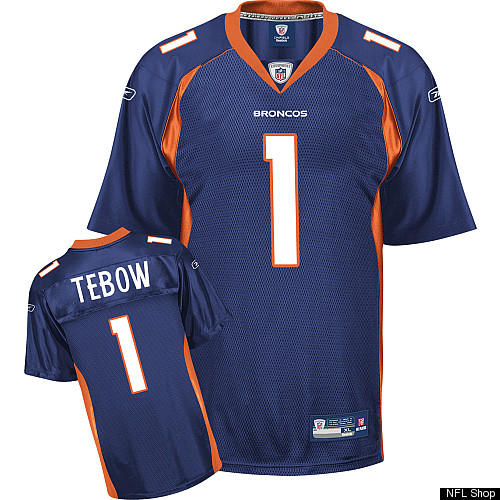 NBC Sports reports that the Tebow jersey could be the hottest NFL jersey of the season and notes that Google searches for "Tim Tebow Broncos jersey" are coming in fast, as the phrase hit Google Trends.
FOLLOW HUFFPOST