Kentucky Derby Food & Drink: How To Eat Like A Horse (RECIPES, TIPS, PHOTOS)

Here's HuffPost Food's guide to what you might want to eat and drink on Derby Day 2010. Traditions and variations abound on Derby Day food, so this is just a sampling of your Derby possibilities. To add your favorite Derby Day traditions to the slideshow, just click the "Participate" button to the right.
TELL US: What are your favorite Derby Day drinks and dishes? Click the "Participate" button below to tell us, and we'll include them in the slideshow below.
Derby Day Food & Drink
Find a picture, click the participate button, add a title and upload your picture
The Ultimate Mint Julep Recipe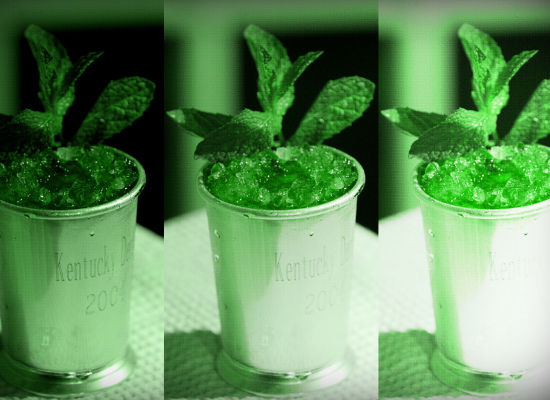 Total comments:
18
|
Post a Comment