Katy Perry Met Costume Institute Gala 2010: Flashing Lights (VIDEO, PHOTOS, POLL)
Katy Perry wore a light-up dress by Cute Circuit to Monday night's Met Gala. The one-shouldered pale pink and white gown was lined with colorful, flashing rope lights and had a dramatic slit. She accessorized with a glitzy necklace, rings and earrings.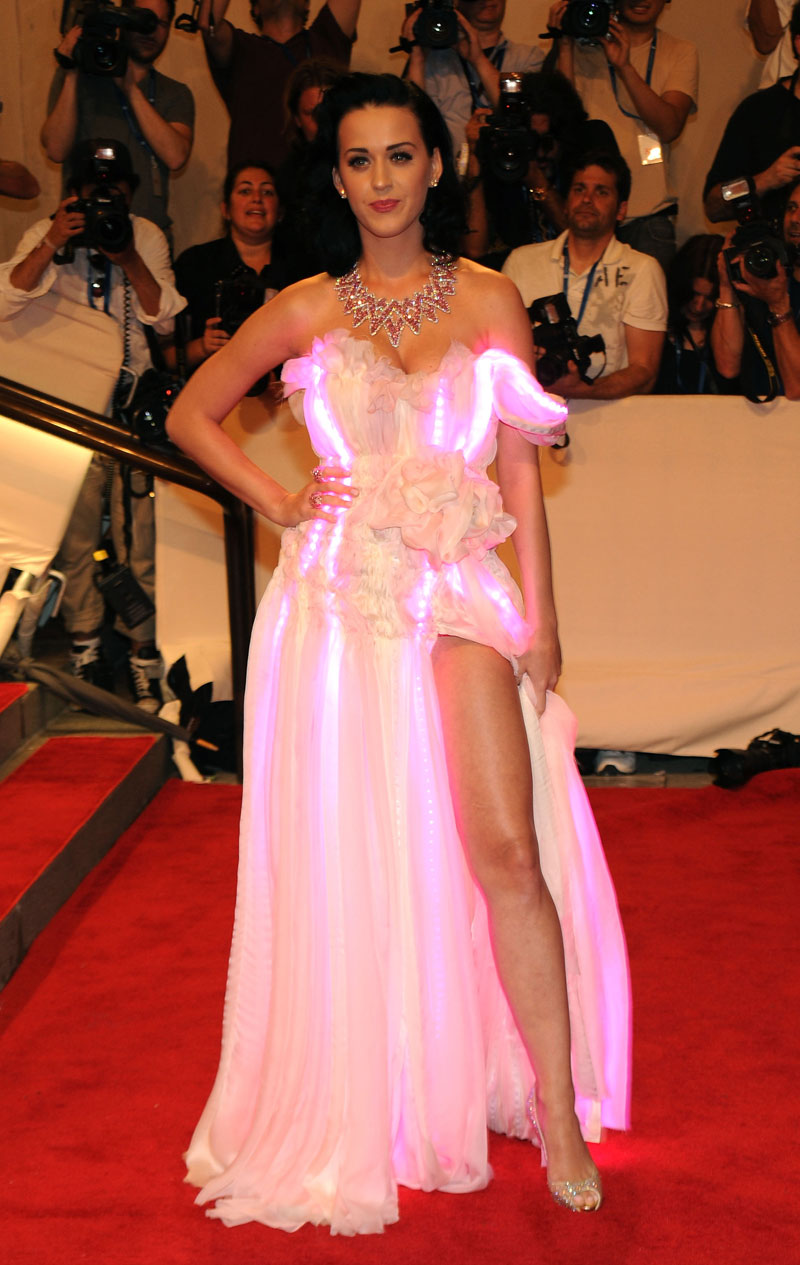 WATCH: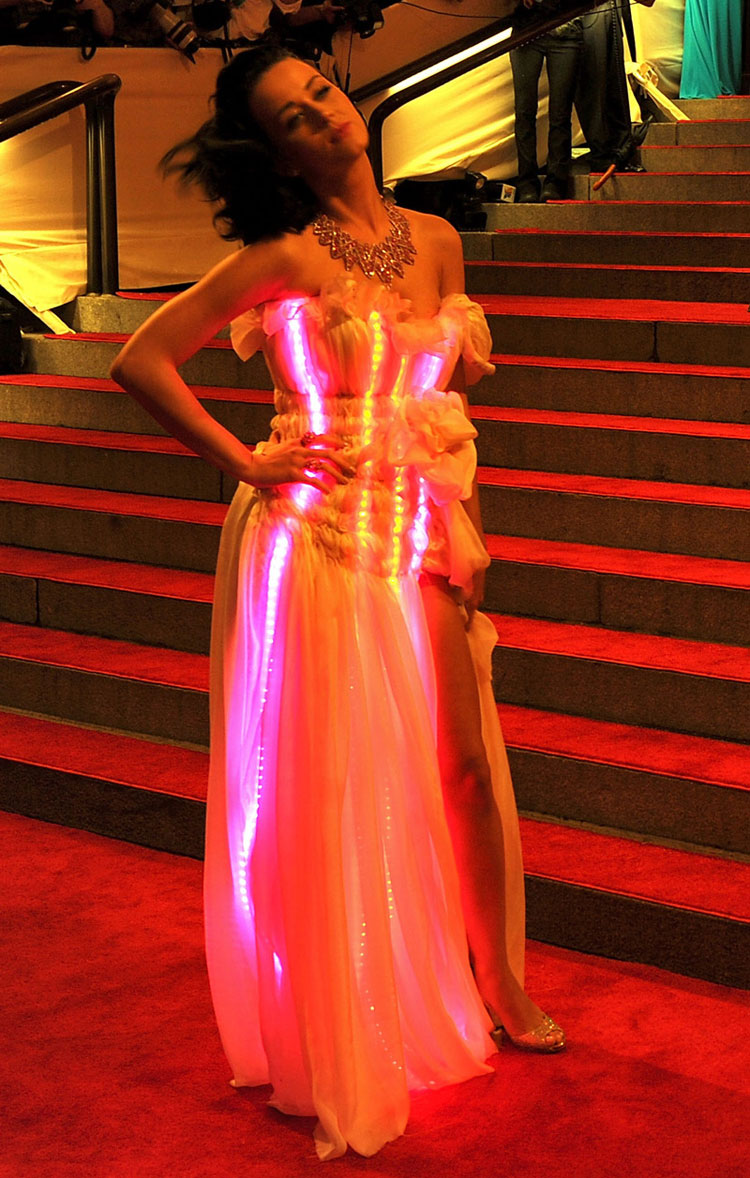 What do you think?
Check out all the celebrity arrivals at the Met Costume Institute Gala here.