Michelle Obama and Jill "Blue Suit" Biden listen to President Obama speak in the State Dining Room of the White House at the signing of the Caregivers and Veterans Omnibus Health Services Act on Wednesday. The first lady was wearing a dress by Zero + Maria Cornejo. If it looks familiar, that's because she wore almost the exact same outfit during the G-20 Summit on September 25th. See below.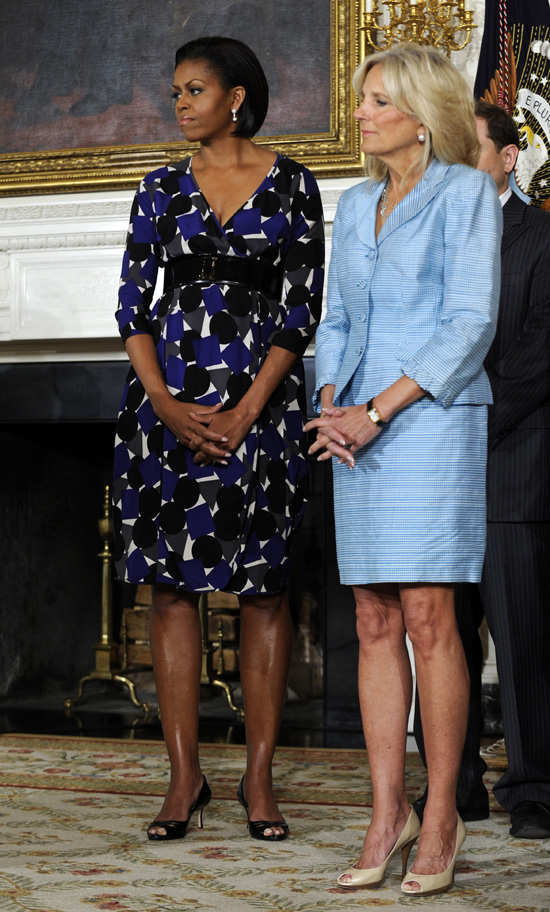 On September 25, 2009: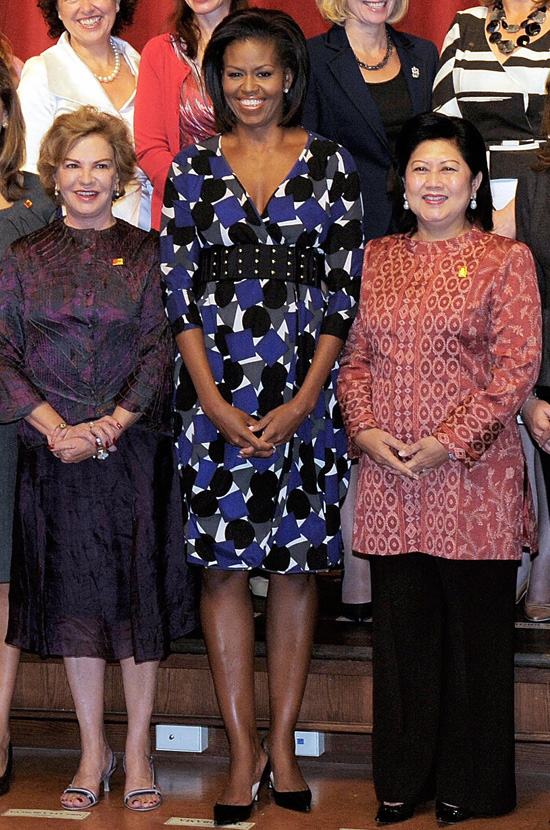 SUBSCRIBE AND FOLLOW
Get top stories and blog posts emailed to me each day. Newsletters may offer personalized content or advertisements.
Learn more