Oil Spill Projected Path: SEE Impact Forecast (PHOTO)
As part of its effort to track the economic impact of the Gulf oil spill, we're asking readers to submit their own accounts of the impact being felt in their own communities. For example, a longtime oyster-shucking plant was forced to close its doors in Weems, VA due to the disaster.
Oil Spill Economic Impact
Find a picture, click the participate button, add a title and upload your picture
The oil spill projected path has been revised in a new image from The National Oceanic and Atmospheric Administration, released today.
Here is the newest projected path. For comparison, see the projected path from two days ago here.
Find all the latest Gulf oil spill news on our Big News page.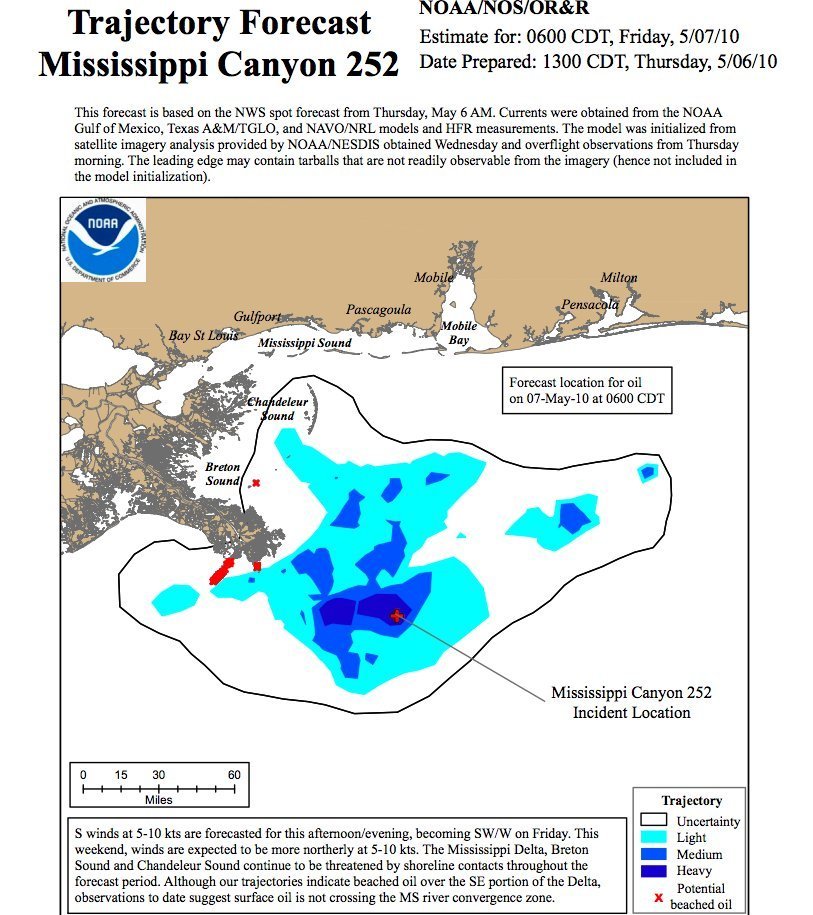 DON'T MISS: The latest oil spill pictures.