Lady Gaga collected four platinum awards and three Echo awards Tuesday night in Berlin, dressed in billowing black with a veil over her face.
Despite the veil, her pleasure was evident with a smile, rare for the singer. The platinum awards were for selling over 800,000 albums, and the Echos were belated as she couldn't make the ceremony.
She won Best International Female Artist, Best Single Of The Year for her single Poker Face and Best International Newcomer at the March awards. PHOTOS: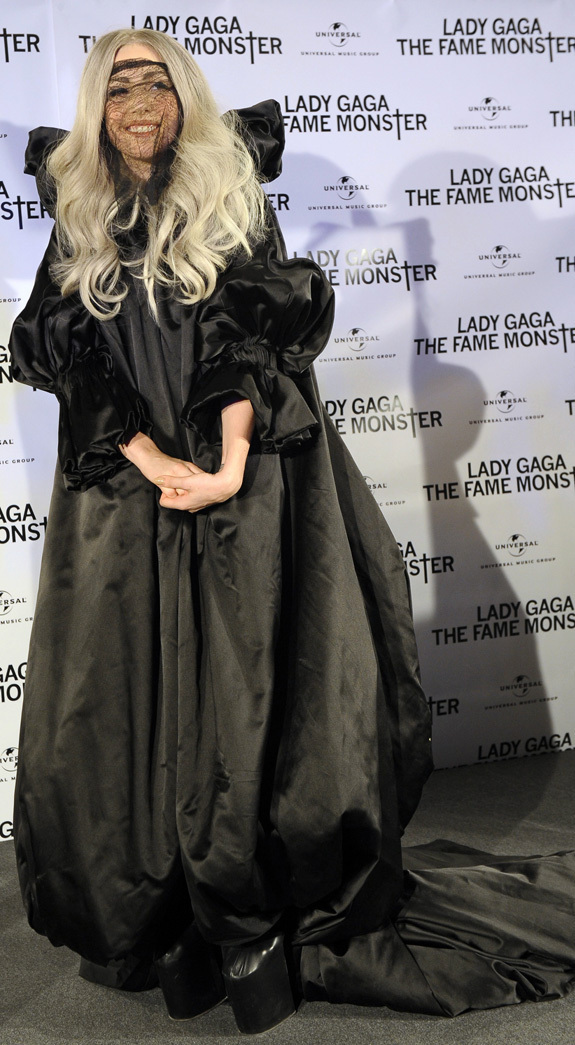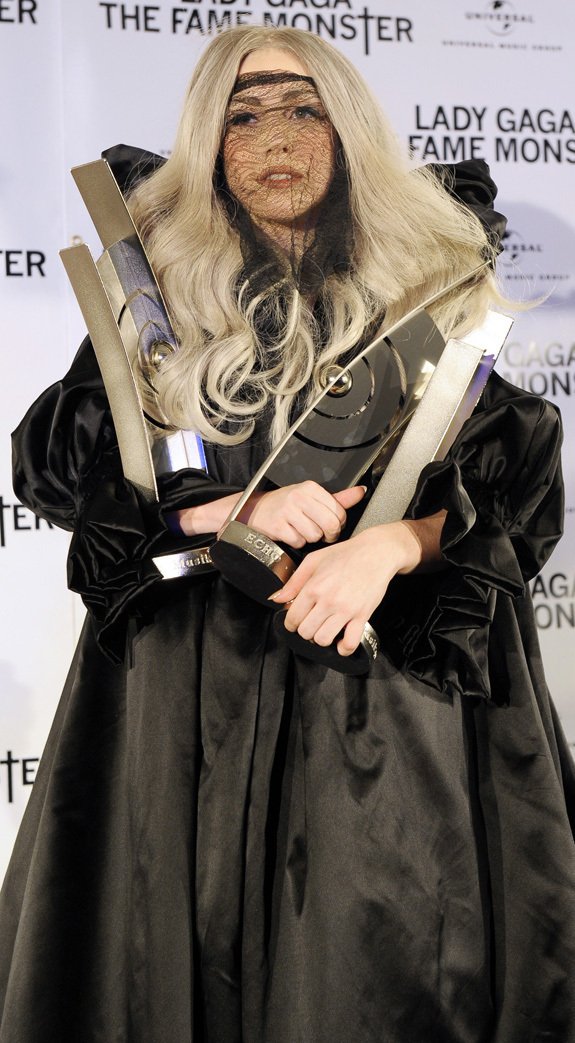 SUBSCRIBE AND FOLLOW
Get top stories and blog posts emailed to me each day. Newsletters may offer personalized content or advertisements.
Learn more