The week wasn't kind to all Colorado newsmakers. A few will be eager to put the last week's events behind them. Check out our picks for Colorado Losers of the Week. Also, see what you think about our list of winners.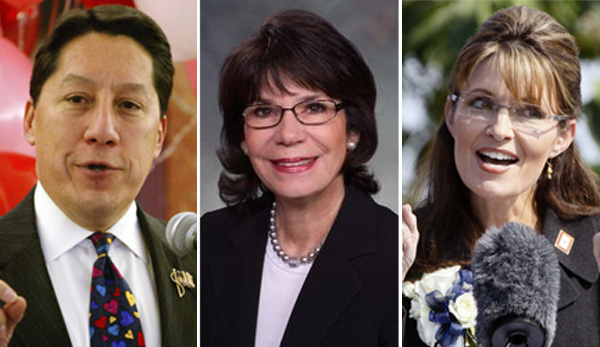 Joyce Foster: The Denver State Senator found herself in hot water when she attached an amendment to a bill that would have extended the life of the state's Sex Offender Management Board. Foster's amendment, which was inserted without public comment, would have ensured sex offenders at least three treatment options. Foster, however, did not disclose that her brother in law is a registered sex offender in Colorado. This week, Governor Ritter vetoed the bill, citing Foster's amendment.
Lionel Rivera: In Susan Greene's Denver Post column last Sunday, the Colorado Springs mayor defended his city's decision to reject millions of dollars in federal funding at the same time that tent cities of homeless citizens are sprouting up. "Some people want a homeless life," Rivera told Greene. "Some people, they really do." The comment earned Rivera runner-up status on Keith Olbermann's "Worse Persons In The World" segment.
Sarah Palin: The conservative icon wisely stayed out of the Colorado races in Saturday night's speech at DU, but her praise for Jane Norton, combined with the timing of her appearance in Denver, did ruffle some conservative feathers in Colorado. Ultimately, Palin's appearance became a media afterthought, overshadowed by the surprising triumph of so-called "outsider" candidates earlier in the day at the party assemblies.
SUBSCRIBE TO & FOLLOW THE MORNING EMAIL
Get top stories and blog posts emailed to me each day. Newsletters may offer personalized content or advertisements. Learn more