New York is full of winners... and of losers. Each week HuffPost New York gives praise to those who ended up ahead, and calls out those who fell behind.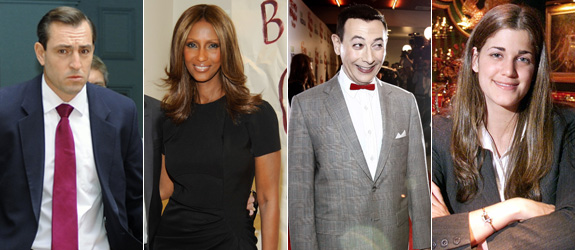 The Staten Island Republican Party stunned just about everyone in the country this week by endorsing the disgraced ex-congressman for his old job. Perhaps having a secret second family makes him twice as strong on family values?
On Thursday the supermodel and wife of David Bowie proved she's still got it at a party in her honor for winning a CFDA Fashion Icon Award. The drop-dead gorgeous 54-year-old also proved the rule that "any publicity is good publicity" after a minor flap caused Barneys to remove a topless photo of her (and another of male genitalia) from a new window display.
Speaking of comebacks, everyone's favorite manchild is baaaaaack! The ageless comedian announced to much fanfare that he'll be bringing a stage revival of his famous TV show to Broadway come fall.
Who'd have ever predicted that LeRoy, the woman who many believe ran both the Russian Tea Room and Tavern on the Green into the ground, would ever be vindicated for her restaurant dealings. The food may have suffered and the service may have sucked, but at least Tavern on the Green was open when she owned it!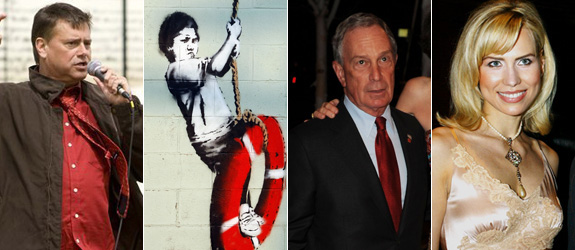 The Tea Party leader took a step forward at reclaiming this country this week by saying that Muslims worship a "monkey god." After realizing the errors of his ways, Williams issued an apology -- to Hindus. Because that's what everyone was so upset about, clearly.
Bloomberg never should have let Tavern on the Green go to another bidder without everything set for an immediate takeover. Now the city is left with a glorified outhouse featuring a snack bar.
In the worst comeback of the week, former Miss Russia Anna Malova was busted for drugs, forgery, and theft. Forget what we said about Iman -- not all publicity is good publicity.
SUBSCRIBE TO & FOLLOW THE MORNING EMAIL
The Morning Email helps you start your workday with everything you need to know: breaking news, entertainment and a dash of fun. Learn more