The "Cosmic 140" sorts the top tweeters by "#name #handle #category #influence #activity," as well as "[w]hen they started tweeting and what they first said."
Check out the fulls-size version on Information Architects here (it's a lot to take in).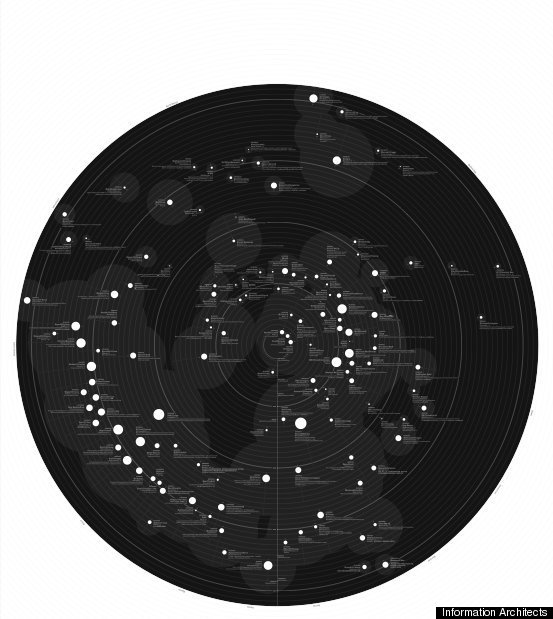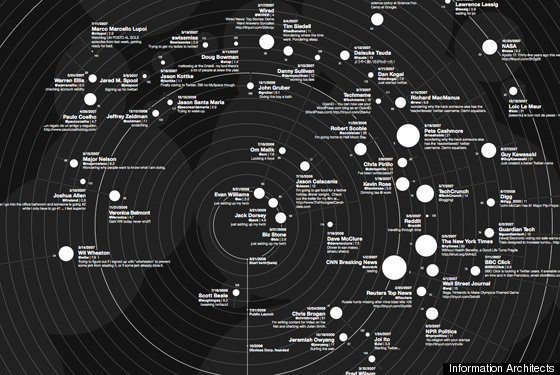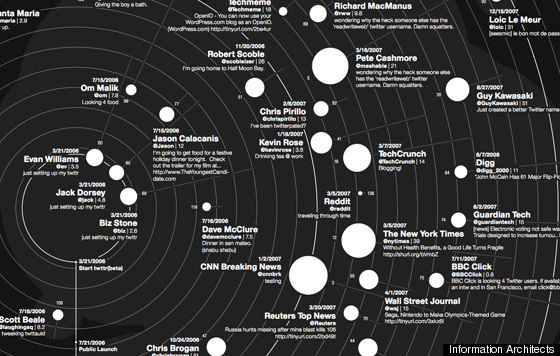 SUBSCRIBE AND FOLLOW
Get top stories and blog posts emailed to me each day. Newsletters may offer personalized content or advertisements.
Learn more