Karolina Kurkova--who once said "pregnancy is the new Chanel bag"--delivered her baby boy Tobin nearly six months ago and she talked to W Magazine about how her life has changed since becoming a mom. She said that after taking a few months off, she is back to work:
I'm having more fun, and it's almost like I have a higher purpose now. I mean, I never did stuff just for me anyway. I've always kind of done it for everybody around me, to help people and make them happy. I don't look at it like, "Oh, I'm doing it so I can buy a better bag or a new apartment." But definitely, it's challenging.
Much like Gisele Bundchen and Adriana Lima, Kurokova had no problem losing her pregnancy pounds, thanks to Pliates, eating fiber and...bumping and grinding at trainer Tracy Anderson's studio!
A little ballet, a lot of dancing, funk cardio. As a woman, where else can you go and listen to fast music and really dance? Especially after you have a baby, it's not like you have a lot of time to go dance! So it's a great place to just go and be, and feel good, feel sexy and sweat.
Interestingly enough, Kurkova was once labeled too fat. In 2008 she was criticized for having cellulite on her thighs at Sao Paulo Fashion Week.
Here's Karolina on September 21, 2009: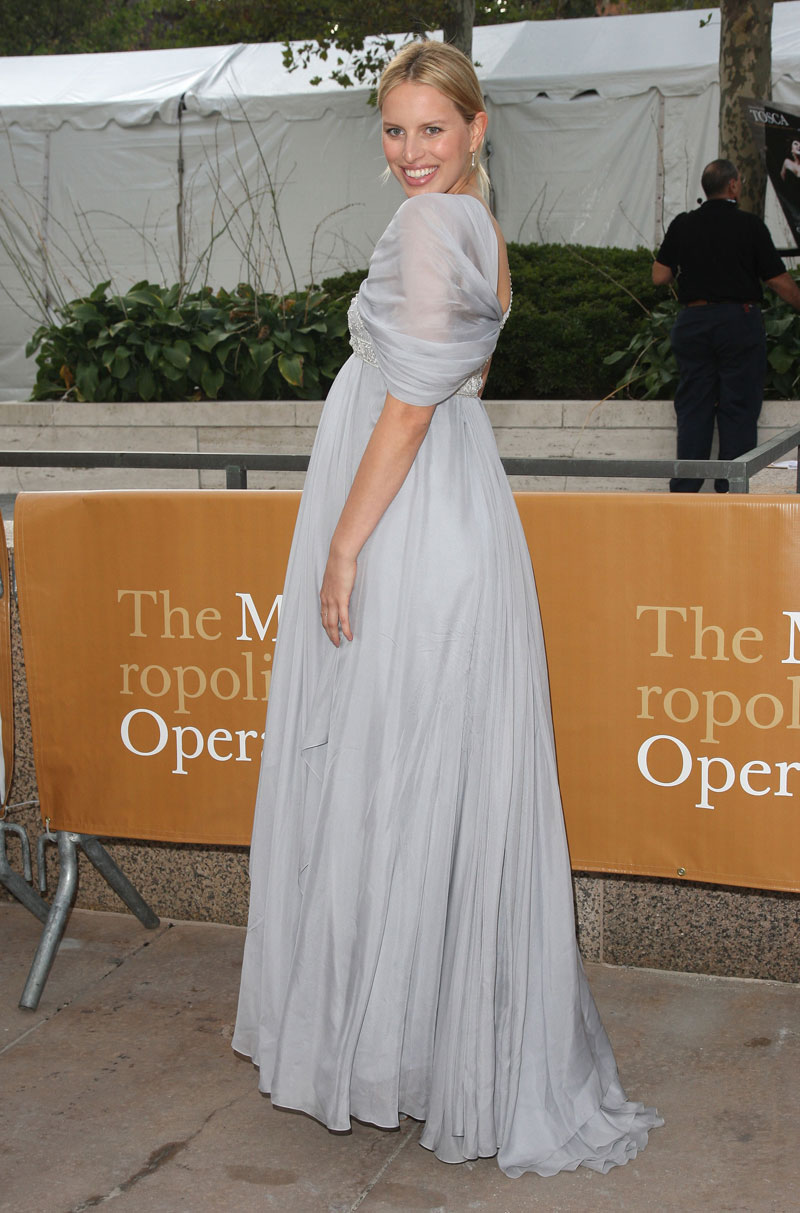 Here she is on May 18, 2010: