A new report from HubSpot examines whether the sexes behave differently on Twitter.
Their conclusion? They do.
HubSpot looked at 9 million Twitter accounts--excluding outliers, like celebrities--and concluded that women are "more social" on Twitter than men.
HubSpot found that although men and women have an equitable number of followers, women tend to tweet and follow more--12% and 2% more than men, respectively. (see graph below)
Separate research into Twitter's demographics found that women also slightly outnumber men (53% vs. 47%).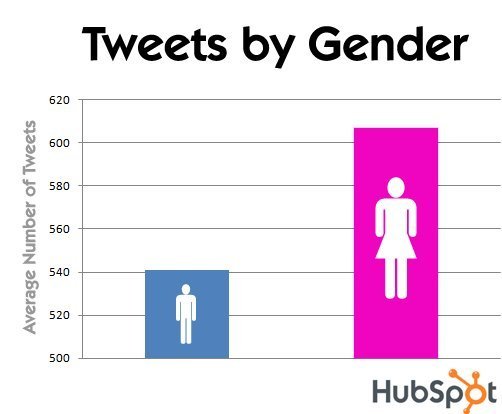 FOLLOW HUFFPOST