Sarah Jessica Parker's London 'Sex And The City 2' Premiere Look: Philip Treacy Hat And Alexander McQueen Gown (PHOTOS, POLL)
Sarah Jessica Parker must believe, "When in England, do as the English do." The actress attended the UK premiere of "Sex and the City 2" wearing an elaborate Philip Treacy hat and an Alexander McQueen gown.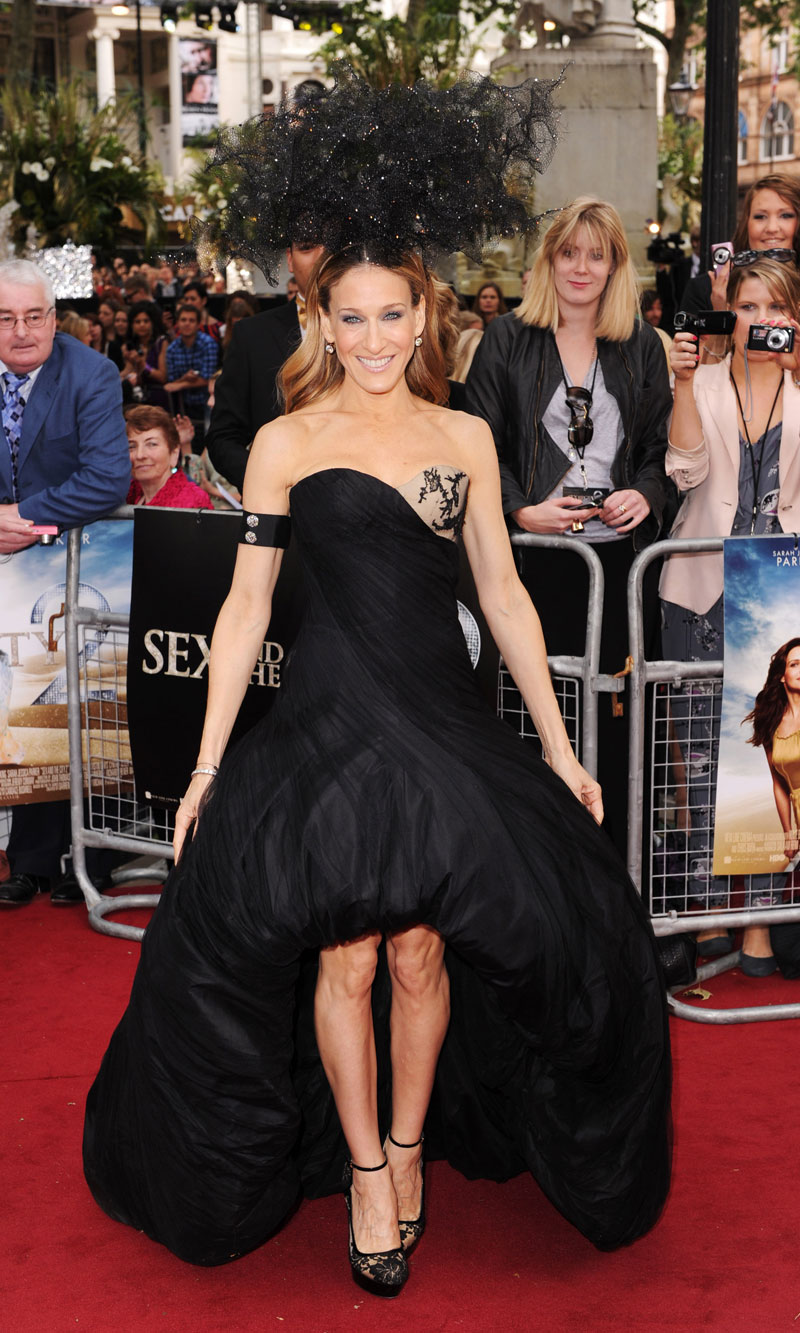 She used the same formula in 2008 for the first movie's London premiere, but with a totally different result, opting for a lime green color theme.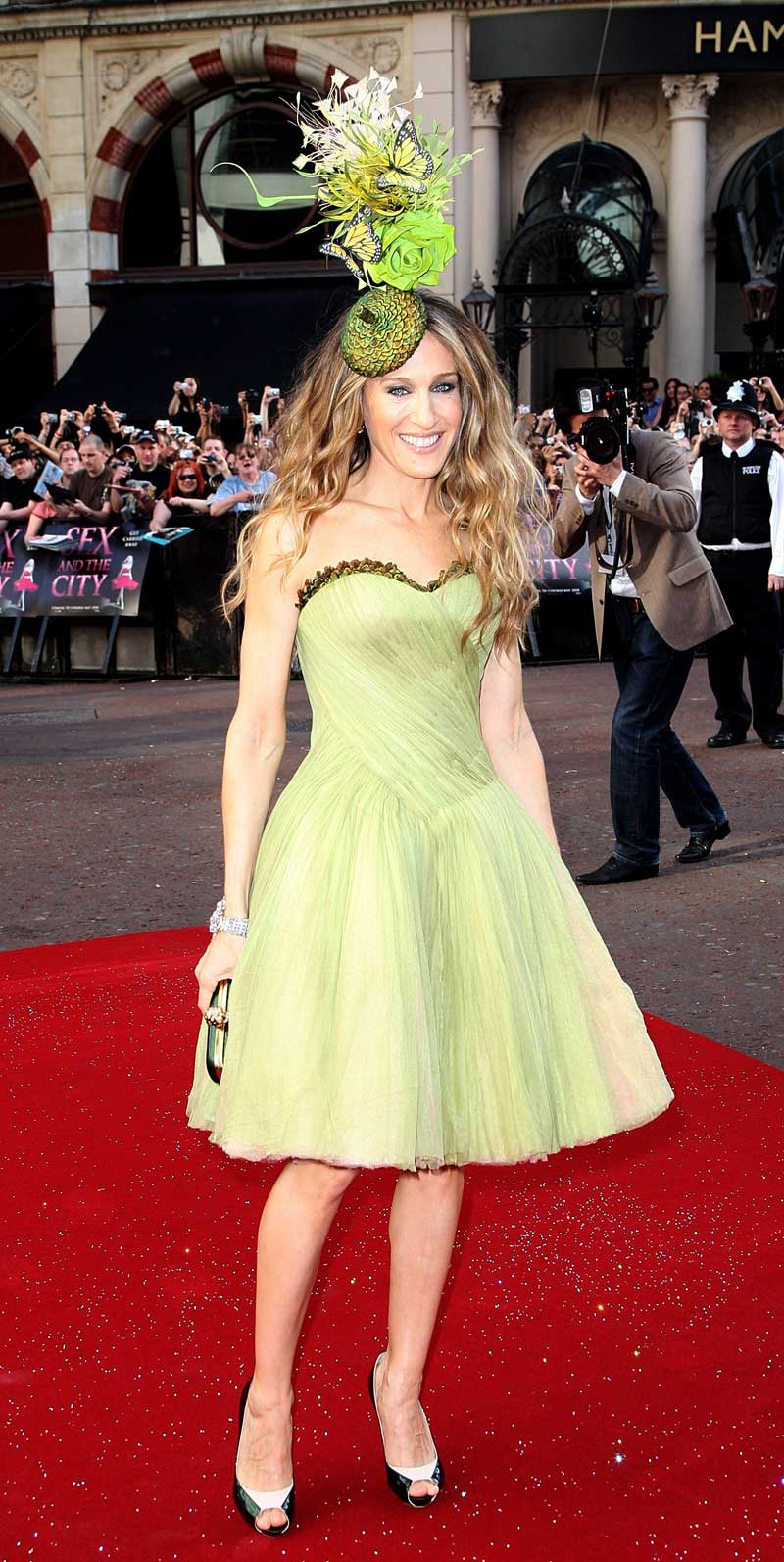 What do you think?