PHOTOSHOP, CAPTION CONTEST: Paula Deen With The Situation, Snooki At CMT Awards
We don't know what to say, so you tell us. The caption from Getty images:
NASHVILLE, TN - JUNE 09: TV personalities Mike 'The Situation' Sorrentino, Paula Deen and Nicole 'Snookie' Polizzi backstage at the 2010 CMT Music Awards at the Bridgestone Arena on June 9, 2010 in Nashville, Tennessee. (Photo by Rick Diamond/Getty Images for CMT)
Upload your photoshopped Paula Deen/The Situation/Snooki picture, or submit a caption.
Paula Deen/Jersey Shore Photoshop, Caption Contest
Find a picture, click the participate button, add a title and upload your picture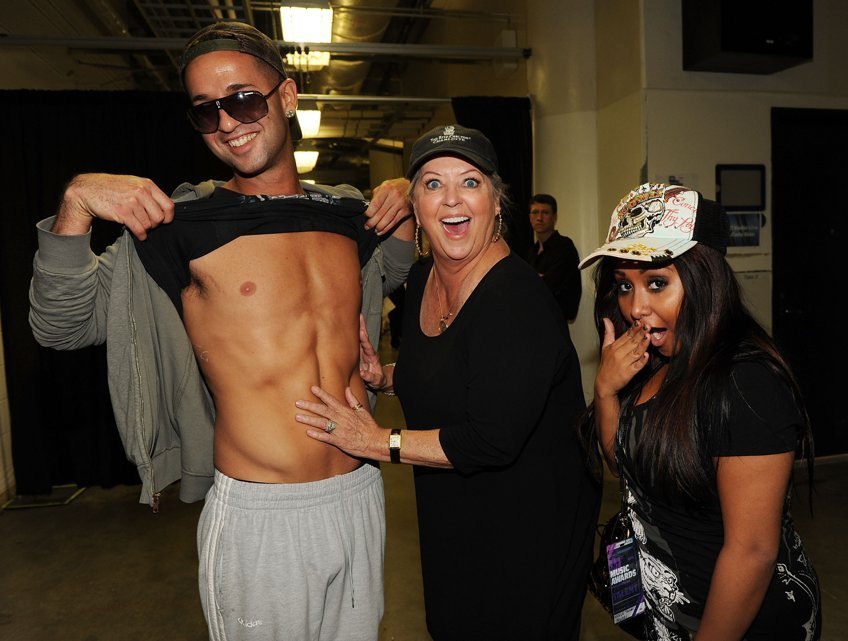 Photo by Rick Diamond/Getty Images for CMT