Obama Hair Dye: Did The President Darken His Coif? (PHOTOS, POLL)
Several DC-area hairstylists told the Washington Examiner that President Obama might be getting a little help in the 'do department. Help from a bottle of hair dye, to be specific. Christophe Jouenne of Salon L'Eau remarked, "He looks like he is using semi-permanent color. You can't really blame the man, he's really stressed." Derrick Lachney of Salon one80 said, "The hair is clearly darker in the latest photos of the president. There is only so much that lighting will do in a photo or while filming, and lighting certainly won't take obvious gray hair to dark brown. It's very easy for a man to over dye his hair and end up with the inkwell look, so as long as he keeps it natural looking, he looks every bit the leader that he is."
Take a look at the images below--the left one is from last night and the one on the right is from Obama's State of the Union in January.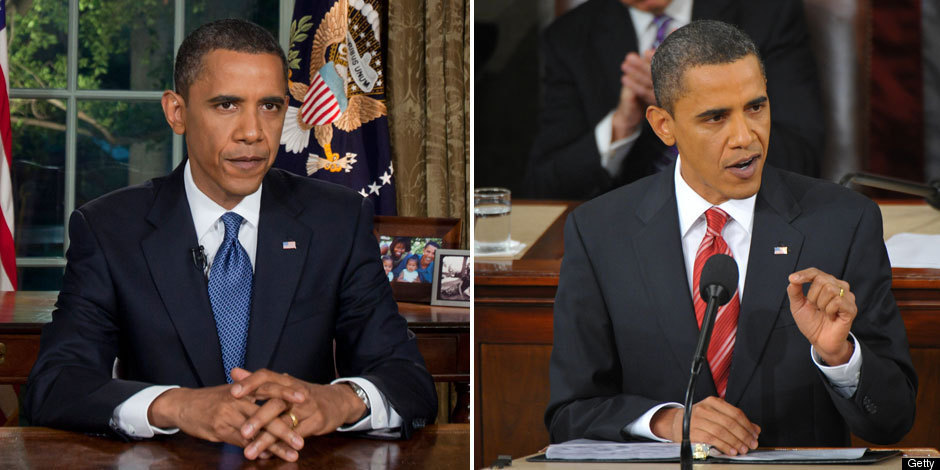 What do you think?