The Worst Father's Day Gifts Ever: 11 Things NOT To Get Your Pop (PICTURES)
This Sunday, millions of sons and daughters will be honoring their dads with thoughtful gifts, brunches, or maybe a few holes of golf. Unfortunately, not everyone will get the memo on what NOT to get their dads this Father's Day. Take the items below, for example. Ranging from corny and cliched to downright ridiculous, these gifts aren't what your dad wants. We're sure of it.
Customized Wallet Bottle Opener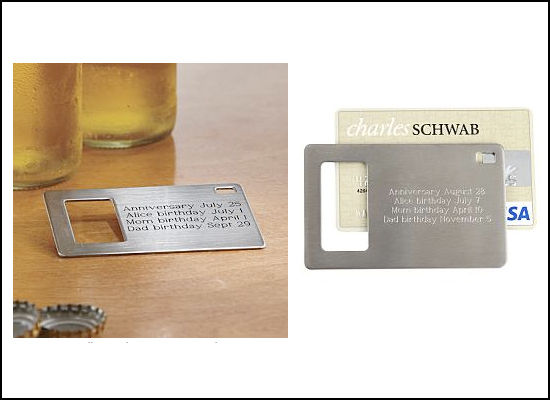 Total comments:
117
|
Post a Comment
Not So Bad...
He'd Disown Me!