E3 2010 PHOTOS: Star-Studded Excess At Electronic Entertainment Expo
LOS ANGELES -- The Electronic Entertainment Expo, the gaming industry's boisterous annual convention, literally launched with a circus this week.
Microsoft fancied to unveil Kinect, the name of its new Xbox 360 motion-control system, with a lavishly bizarre invite-only Cirque du Soilel performance Sunday night that required attendees to don white satin ponchos.
Not to be outdone, "Call of Duty" and "Guitar Hero" publisher Activision hosted an epic three-hour concert on Monday night at Staples Center, featuring performances by Usher, Eminem, Deadmau5, Jane's Addiction, N.E.R.D. and a bikini-clad dancer who straddled a pole over 20 feet in the air. The game maker also picked up the tab for all drinks and snacks.
Microsoft and Activision aren't the only party animals at E3 this week. Despite a recession that has marked a surprising decline in revenue for the robust gaming industry, publishers and developers are reaching deep into their coffers to host indulgent E3 parties, dinners and concerts in hopes of garnering hype in the increasingly crowded marketplace.
Subia said an E3 event can range from $10,000 for a simple cocktail party to $1 million and higher for a star-studded concert. The most monstrous party Subia produced this year was Capcom's bewitching "Dead Rising 2" bash on Monday, which featured undead dancers, table games and a performance by Swedish new wave band The Sounds.
See photos of E3's celeb-ladden, over-the-top spectacles in the slideshow below. Article continues on next page.
Activision E3 2010 Preview Show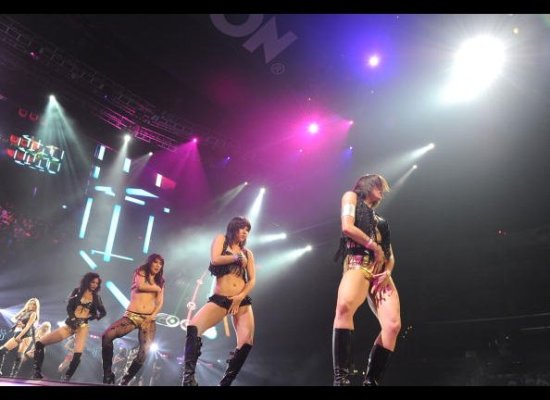 Total comments:
8
|
Post a Comment