Tiger Woods lost numerous sponsorships after his serial womanizing came to light in late 2009. One of his biggest financial relationships to end as a result of his sexual relationships was an endorsement deal with Gatorade.
It's now clear that the feeling is mutual.
David Dusek of Golf.com tweeted Sunday that Woods carried a bottle of Powerade -- a chief Gatorade competitor -- in his golf bag. Dusek also posted a picture of Woods's new drink of choice. Scroll down to take a look.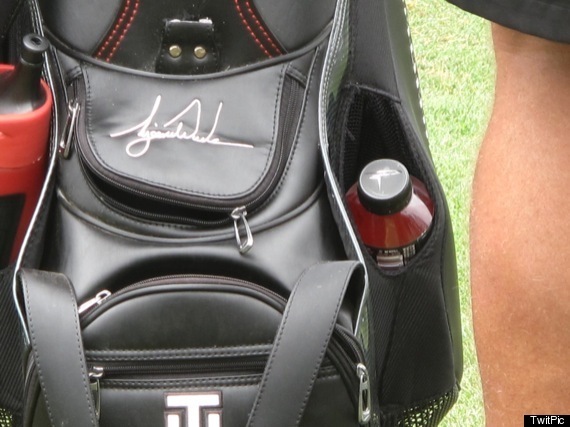 Tiger is no longer paid to endorse Gatorade. Interesing to spot a Powerade bottle in his bag at #US Open Sunday. http://twitpic.com/1yl67uless than a minute ago via TweetDeck
David Dusek
SUBSCRIBE AND FOLLOW
Get top stories and blog posts emailed to me each day. Newsletters may offer personalized content or advertisements.
Learn more