Al Franken Sketches Sessions During Kagan Confirmation Hearing (PHOTO)
Senator Al Franken has quite some talent for sketching.
AP photographer Alex Brandon caught Franken drawing a portrait of his GOP colleague Sen. Jeff Sessions during the confirmation hearing for Supreme Court nominee Elena Kagan. The likeness is definitely there. Scroll down for an enlarged image.
(By the way, if you think this is impressive, watch this incredible video of Franken drawing an entire map of the United States by memory.)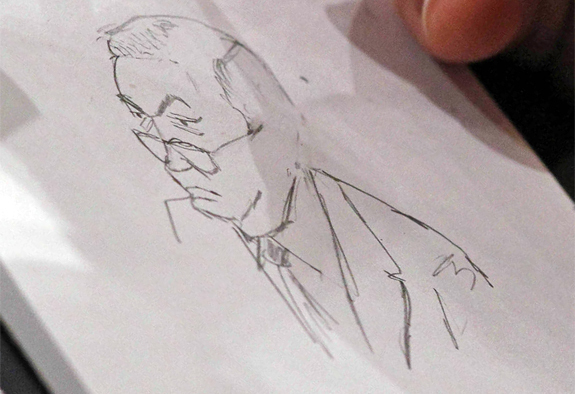 Subscribe to the HuffPost Hill newsletter!